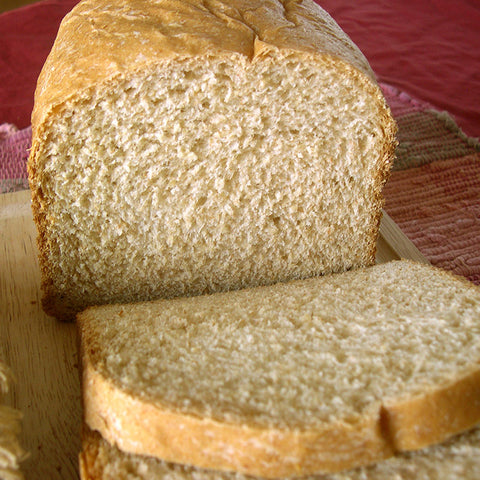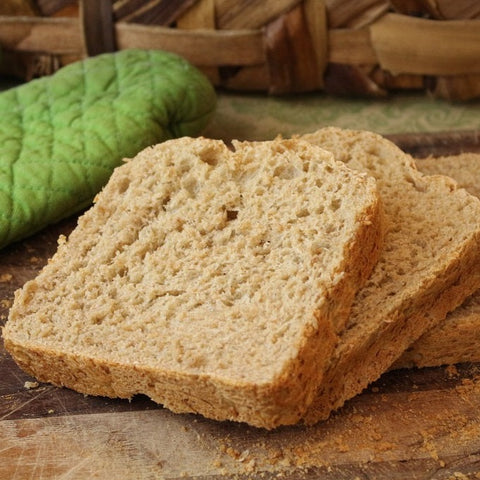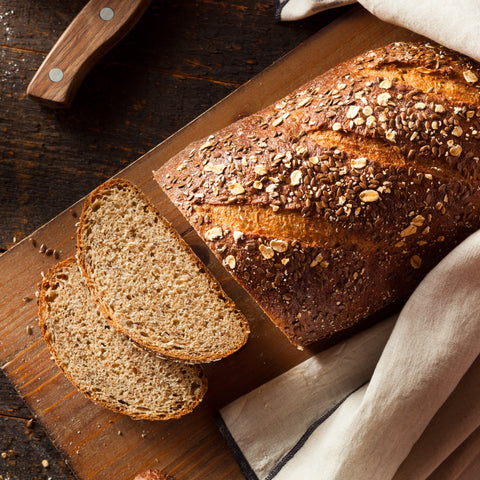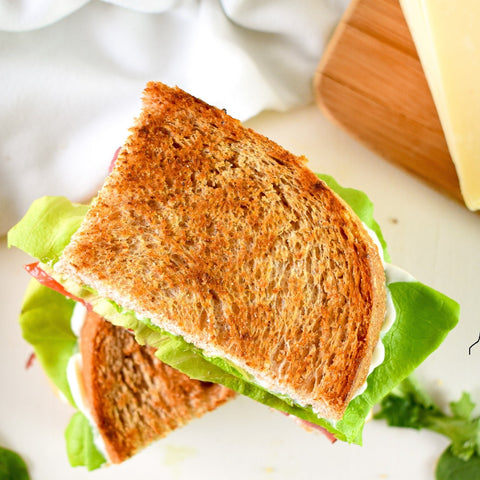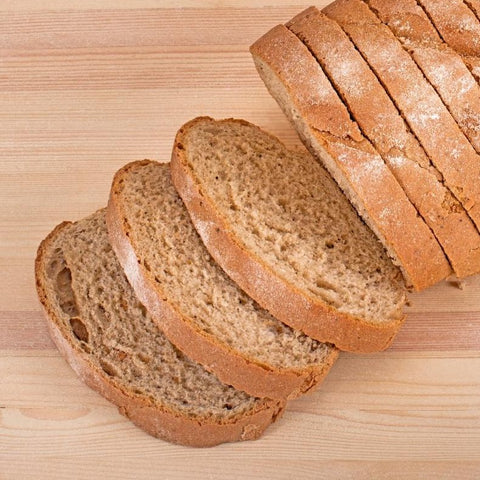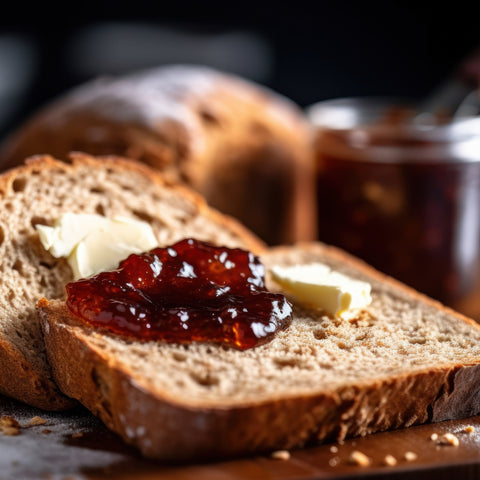 The Prepared Pantry
Farmhouse Honey Wheat Bread Mix
Make this with your bread machine, stand-type mixer, or by hand.
Frequently Asked Questions
A honey wheat bread that is beautiful, tall, and flavorful. 


Made with a touch of honey for a light sweetness in a soft, moist bread

Bakes up perfectly in a bread machine but is great for the oven, too


Guaranteed great every time. (Please use a thermometer to measure water temperature)

An attractive, tawny honey colored loaf

Made with the best and freshest stone-ground premium bread flour from Montana

SAF yeast packet inside

Makes a large, 2-pound loaf
This is an exceptional wheat bread. Often, wheat bread is coarse and harsh. This is as soft and moist as homemade white bread. 
"Tastes great. Love this bread! There is nothing like making your own fresh bread, it smells amazing and tastes wonderful 😃"  

 
"I really loved this bread mix....it's almost impossible to find a light wheat bread mix that really is light and not heavy and porous but this mix fits all my expectations!!"  

 
"Not too sweet. Has a healthy, hearty texture. Great to use for sandwiches. Hubby and I both enjoyed it."  

Sharyn Ueckert
"Wow! Prepared Pantry, these mixes are amazing! Everyone I've tried so far has been absolutely delicious. The knobby apple cinnamon, cheddar cheese, and the cinnamon raisin English muffin -unbelievable flavor! I can't give these a high enough rating, they are all delicious!"  

Chia Lucas
Even the kids will like this honey bread. Give it a try. If it's not the best wheat bread you've tried, we'll give you your money back.
About Honey Bread

You will find five honey breads on our site:
Most, but not all, breads have a sweetener, like honey or sugar, to give the yeast a kick and get it growing. Yeast has the ability to convert starch to sugar but it's quicker to start it with a sweetener. Then, in the right conditions, the number of yeast spores doubles every ten to fifteen minutes.
Yeast is sensitive to temperature. It works best at 79 degrees. That's why we specify 80 degrees and ask you to use a thermometer. Salt, acid, and some spices will impede the growth of yeast and sometimes kill it.
Honey is a powerful sweetener, fructose instead of sucrose.  And we taste it differently; the taste lingers in the mouth longer. It's sweeter.
And honey is hygroscopic. Instead of drying out, honey draws moisture from the air. So, honey bread stays moister longer.  There's not a lot of honey in the bread so the difference is subtle. But honey bread is different.
Customer Service help for Chang of address
We had a chance of address so our order was delayed
With Jill's assistance we finally received the order. We have not made any of the items yet. It We are looking forward to using our bread machine soon to make a loaf.
White and sourdough
Both turned out very good
Simply delicious!
Wonderful bread to toast for breakfast. A touch of sweetness light and moist and very satisfying.