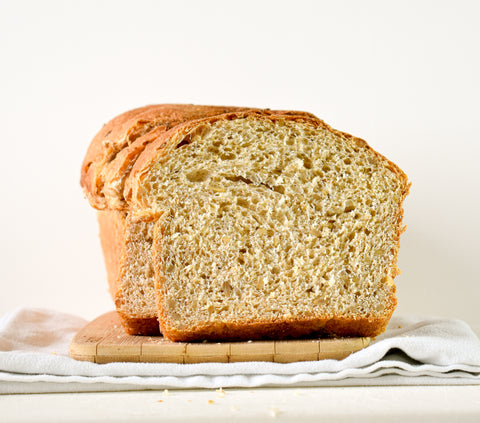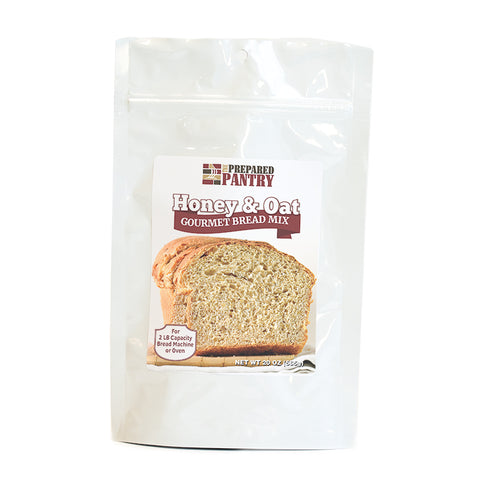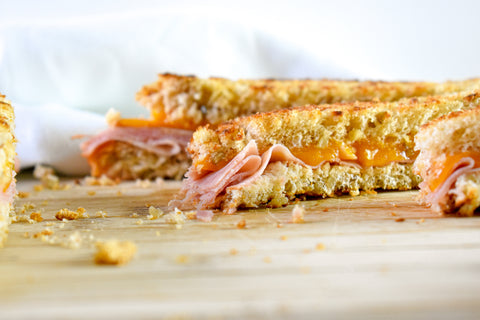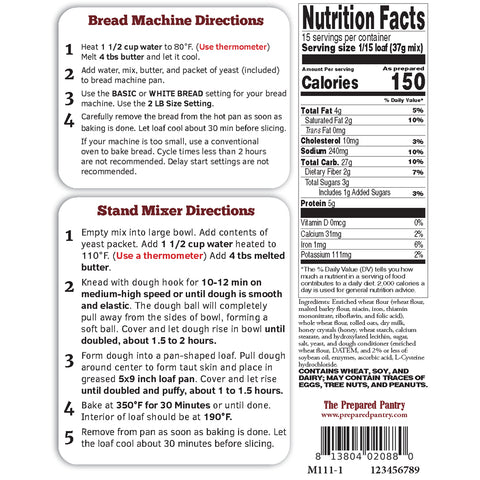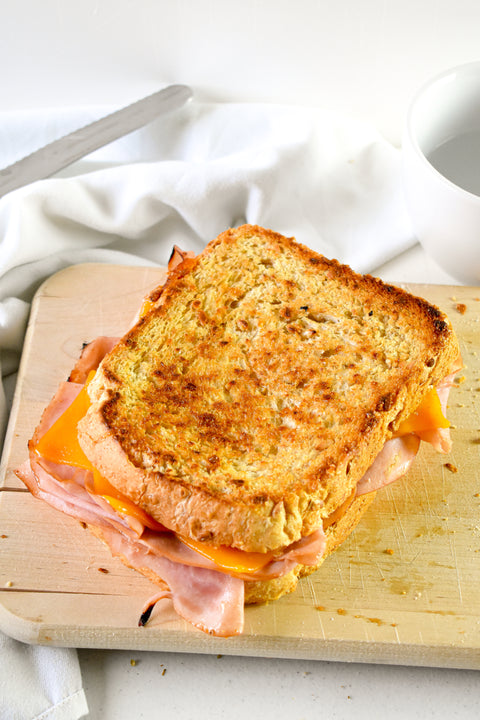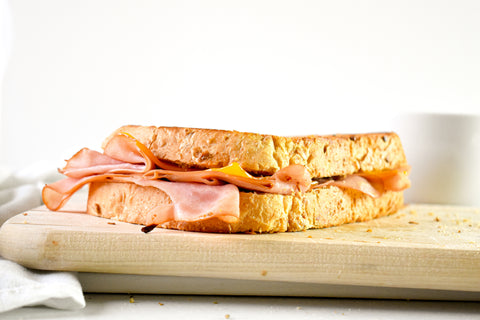 The Prepared Pantry
Honey and Oat Bread Mix
Make this with your bread machine, stand-type mixer, or by hand.
Frequently Asked Questions
Loaded with whole grains: whole wheat flour, rolled oats, etc.
Light honey sweetness, with a soft and chewy crumb.
Healthier, great tasting bread
SAF yeast Packet included.
Directions for bread machine and easy oven loaves included on packaging.
This is a moist, wholesome bread with oats and other whole grains.
It has more whole grains--whole wheat flour and other cereals--than enriched flour, and yet it's soft, moist, and chewy. Rolled grains, especially oats, meld into the bread during kneading and baking so that they're not noticeable, but they make the bread moist and chewy.

"My new favorite!😋

Finally got around to baking this Honey & Oat bread. OMG!! Soft chewy crust, airy smooth texture and a taste that's out of this world. I've already ordered 6 more! Try it. You won't be disappointed" -Jimmy Ferreira

 
It's made with the best, freshest stone-ground flour blended with premium bread flour from Montana and sweetened with honey. It's a moist and hearty bread, a great bread in a generous, two-pound plus loaf.
I especially like oat bread for French toast and for my morning toast.



"I have enjoyed over a dozen PP bread mixes and this one is simply the best of all. Ideal texture, graininess, sweetness and salt. Enjoyed equally by kids and adults!" -Peter M.
This is a great choice for those who want healthier, hearty bread. I think you'll like it.
Add this to your cart and enjoy this wonderful bread.
Honey oat bread.
It is truly 😋 yummy. I just ordered another one last night
Great Bread
This was the best mix and now one of my favorites to make!
Honey and oat bread
This was the best bread I have ordered from prepared pantry. Was very moist and tasty!
Honey oat wheat bread
Very good bread.really enjoyed it. It's now on my favorites list to order.
Damaged box
Love the two breads tried my box was damaged in mailing there was a large hole and several packages were damaged there was product all over the box I was disappointed that the ones messed up were the ones that I only ordered one of