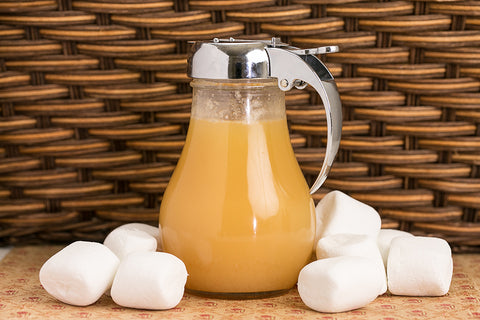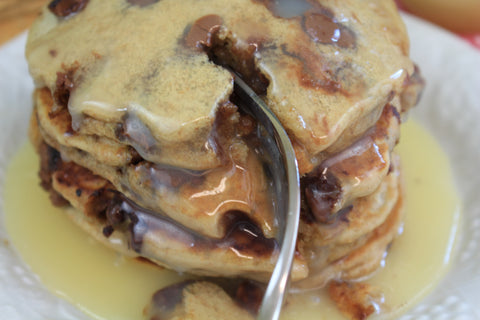 The Prepared Pantry
Marshmallow Pancake Syrup and Sauce Mix
I love this syrup. It's fantastic on pancakes or a dessert!
This marshmallow flavored syrup is perfect on S'mores Pancakes but it's also terrific on a banana split, French toast, or cake
If you don't like this as much as I do, we'll give you your money back.
This mix makes abouttwo cups of thick syrup. You add butter and water.
Shelf life: 24 months.
Refrigerate any unused syrup and use within two months.
Syrup mix ingredients: Sugar, dry milk, corn syrup, and natural and artificial flavors.
Yummy and Versatile!
We just love Marshmallow Syrup. It is probably our favorite and it's the one we keep stocked up on. I just tried a new use for it! I cut down on the water a little and put it on my microwave ready popcorn! It was delicious and now I am going to buy even more syrup!!
Marshmallow syrup is one of our favorites!!
Had a slight issue with older gift cards- your team did a quick job of figuring things out while the gal zipped around and filled my order-
As much as I miss shopping inside- those folks are always fun & quick to answer questions & fill opps - can you get this order!!
Marshmallow syrup
Very delicious and thick!
Review
This is really delicious, much better than I ever tug thought it would be.