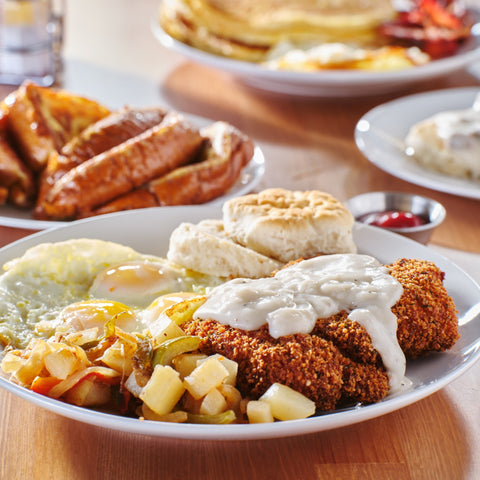 Monarch
Monarch Country Style Bulk Restaurant Gravy Mix
See the easy way to make biscuits and gravy. Recipe below.
Make restaurant-quality gravy in minutes!
This is how to make meals in a hurry! This is a perfect gravy for quick meals--even if you're not a gravy maker. When you need a quick meal, reach for this gravy.
Just add water!
Make what you need. Save the rest for later.
Fewer calories--only 45 per 1/4 cup serving.
This is really good gravy. It's the same gravy that fine restaurants use. If you like their gravy, get this mix.
It is very economical. Since it makes over four quarts of gravy and you can make batches as large or as small as you want, it will last you a long time.
This is very good for biscuits and gravy. It makes a very good base for soup--just thin your gravy with water or milk and add your vegetables or meats.
If you have this in your cupboard, you always have a quick meal on hand.
Add this to your cart for good, quick meals in a hurry.
Good stuff
The gravy, bread mix and biscuits are awesome. So easy to make You can add meat of your choice in Monarch gravy mix
Taste like restaurant and done in 10 min
I would give 10 stars if judging on ease, simplicity, and taste. In order to have straight from the pantry to the stove top and done in 10 minutes or less, there are trade-offs, particularly "processed" ingredients. There was a lot less ingredients in the mix than a jar gravy, but was a little surprised. With that being said, this is definitely going to be a staple in my pantry moving forward for a special treat day. My husband was absolutely over the moon with a restaurant quality biscuits and gravy breakfast and I was thrilled over have minimal mess to clean up.
Review
All products have exceeded our expectations.