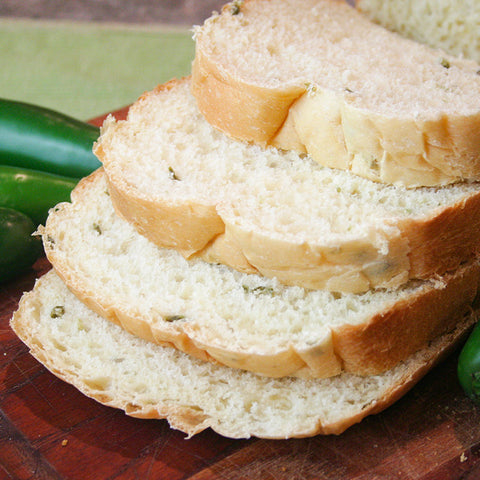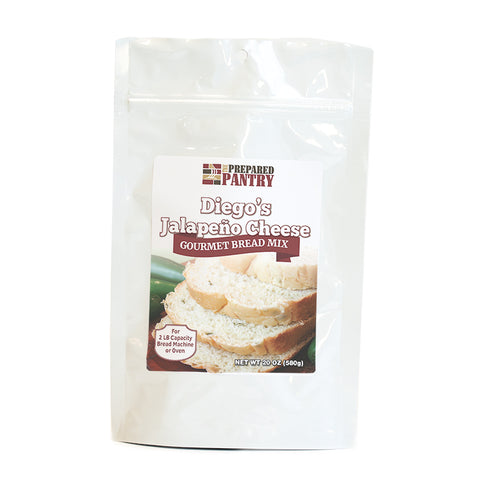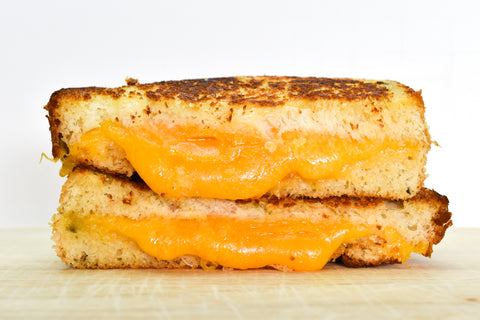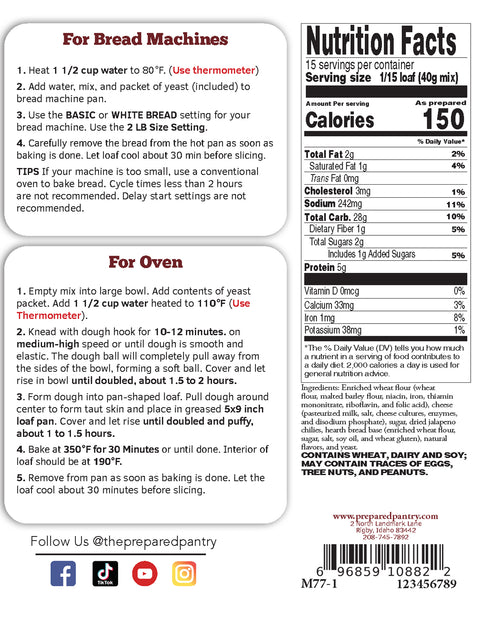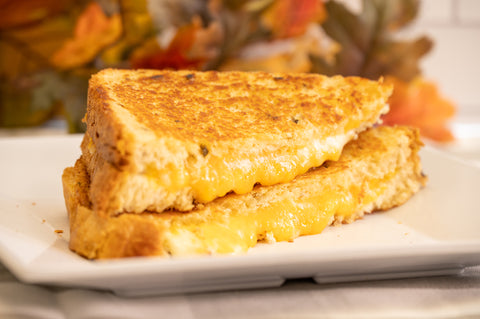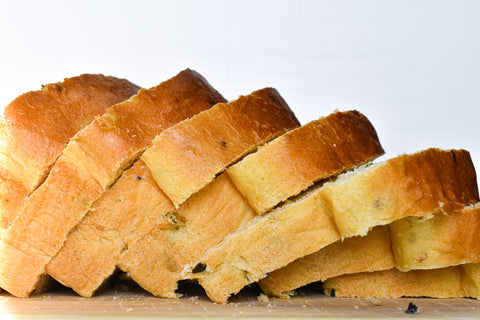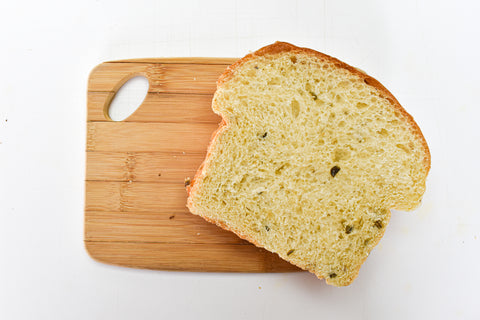 The Prepared Pantry
Diego's Jalapeno Cheese Bread Mix
Make this with your bread machine, stand-type mixer, or by hand.
Frequently Asked Questions
Made with real cheddar cheese and jalapeno
Not too hot--between a "5" and a "7"
Makes the most incredible grilled cheese sandwiches
Makes 1 large loaf - Nearly two pounds — of flavorful homemade bread

SAF yeast packet included!
This has been a really fun bread. It's different--cheddar cheese and jalapeno--with some kick but not too hot.
But it's sure been a fun bread. People just light up. They've never expected a bread like this. 
Even the kids love it.  It's fun to go through the reviews and see how folks use it, for everything. (I'm not sure about peanut butter and jelly on Jalapeno bread. But we sell a raspberry jalapeno jam, so okay.)

I love it with deli meat. And grilled cheese sandwiches on jalapeno bread are out-of-this-world.  
Go ahead, you've got to try this. Even the kids are okay.
"Love Diego's Jalapeno Cheese Bread. This bread is the Best! Delicious!!! My whole family loves it." 
"Amazing! Best jalapeño cheese bread we've ever made. It's spiced perfectly, not too hot for those that don't like spicy. Great with chili, soups, and Italian."
"Favorite bread ever. My husband said this is the best bread he's ever eaten. I have to agree - it's very, very good!
"  
K.W.
We're pretty proud of this bread. With enthusiastic reviews like this, you've got to try it.

"Awesome bread with a nice kick of jalapeno! Will be buying it again!"
The Office Favorite
I have a bread maker at work. People love it. They also love this Jalapeno cheese bread! Yes, it has a bite to it but that's what they love about it. Definitely on the list for reorder every time!
Diego's Jalapeno Cheese Bread Mix
I loved the bread. Will order it again.
Really really good!
We love this bread! It makes excellent toast!
Diego's jalapeño bread
Needed more jalapeños, otherwise good bread