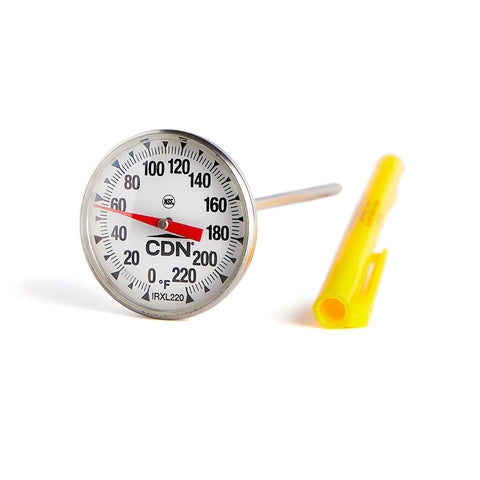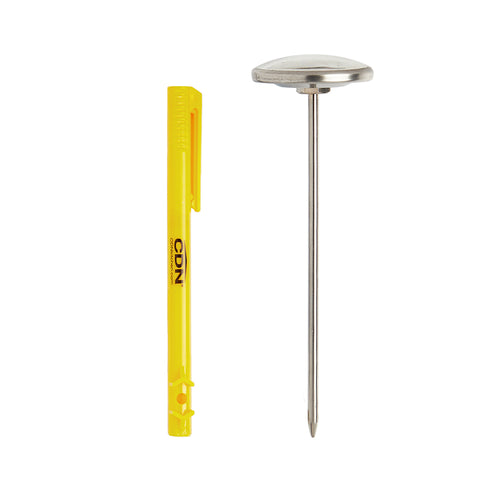 CDN
CDN Professional Baker's Insta-Read Kitchen Thermometer
We searched for a professional quality thermometer that our customers could use to bake perfect bread. CDN is an instrument company. They make great, reliable thermometers.
Calibrated for precision
Accurate within two degrees 
Guaranteed for five years
Can be used for meats and poultry
Advanced owner's manual available free from the manufacturer.
If you want to bake perfect bread, get this "secret weapon. It's your best guarantee against failure.
thermometer
I purchased the thermometer as a gift for a grand child that is learning to bake. I think they will live it.
Nice thermometer
I needed a back-up thermometer and this seems to be a quality piece.
Very fast
This thermometer gives a reading much, much faster than my digital thermometer. Exactly what I was looking for.
Review
I didn't feel like spending the money. But, the first mix I tried after buying it came out perfect. When I felt the water I measured at 80 degrees it felt cooler than I had guessed, before I bought this gadget and was just getting warm water out of the tap. You might just add it to your order. I suggest the store put a link to it with each bread mix webpage, for easy reference and adding to your shopping cart. Your going to need this thermometer, anyway. The instructions in your breadmaker are specific about water temperature, too.
Review
I HAVE USED THIS FOR APX. ONE YEAR & I'M VERY HAPPY WITH PERFORMANCE. LOVE THE LARGE DIAL VERY EASY READING. CLEANS EASILY - I HAND WASH & DON'T LEAVE SUBMERGED IN WATER SO NO CONDENSATION INSIDE. GOOD PRICE TOO.