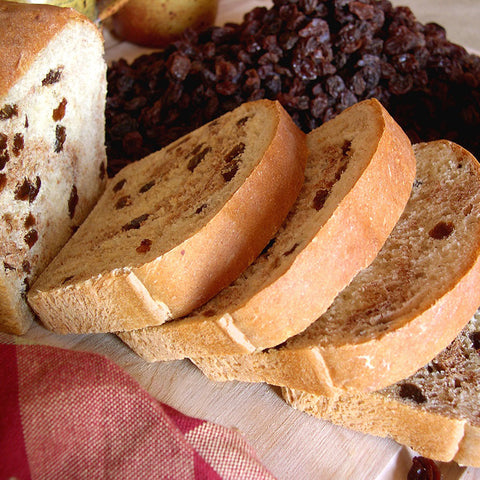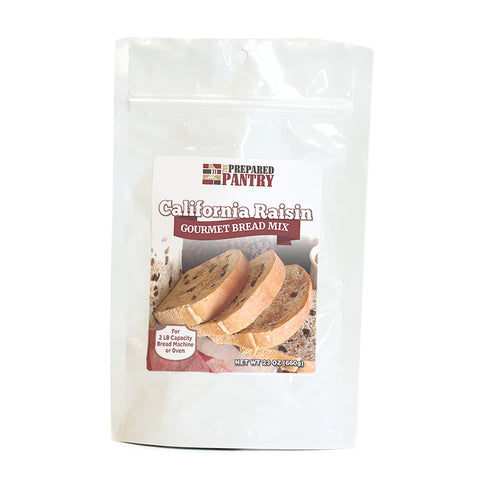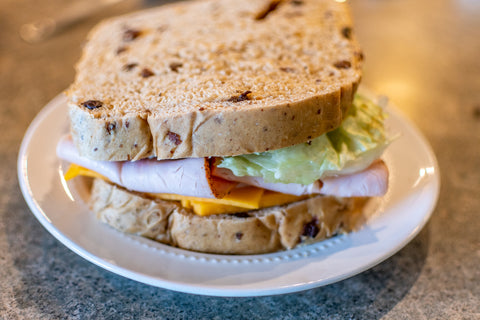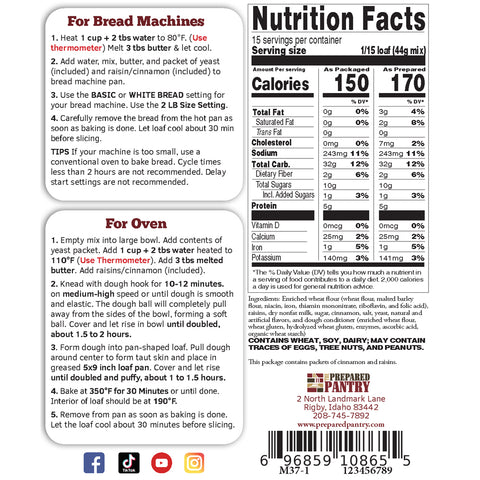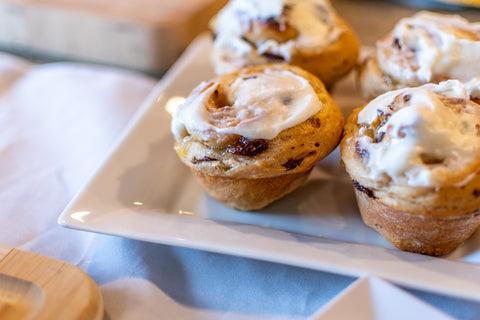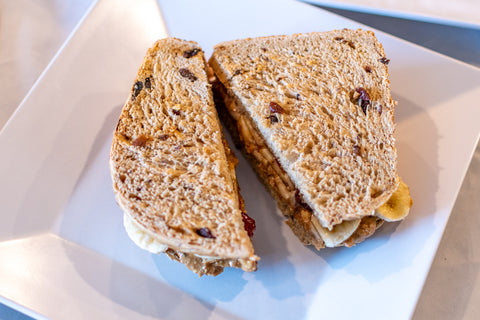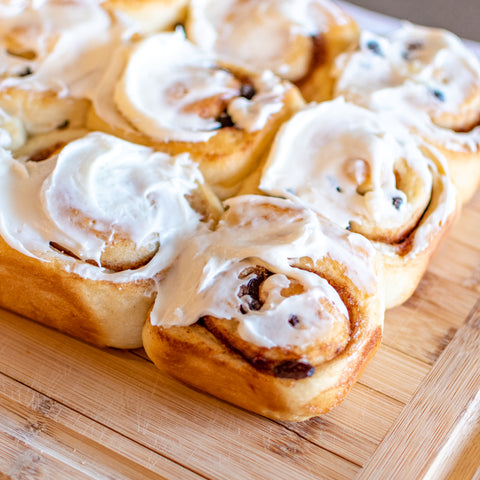 The Prepared Pantry
California Raisin Gourmet Bread Mix
Make this with your bread machine, stand-type mixer, or by hand.
Frequently Asked Questions
Plenty of raisins with a hint of cinnamon and orange.
Light airy bread.
Bring the flavors of California to your kitchen.

Easy to follow directions for bread machine and easy oven loaves.
SAF Yeast Packet Included.
This California Raisin Bread is great raisin bread
What makes this raisin bread so good?
California Raisin Bread marries three great sunny flavors: plump raisins, quality cinnamon, and a touch of citrus from the orange groves of California.
"I'm a sucker for cinnamon raisin bread. This mix is amazing!!!" -Fred Montenegro
This combination of sunny flavors makes for a wonderful bread. Imagine a light and airy bread with raisins plumped from the baking, matched with the best Cinnamon we could find, and complemented with the flavor of natural oranges. The raisins are the best bakers' grade, the orange a wonderful discovery, and the cinnamon is much better than is found in most stores--a quality Korintje cassia cinnamon imported from Indonesia that really makes a difference. This is a very aromatic raisin bread and will smell wonderful baking in your kitchen.
"I love this bread!!!! Generous in raisin content and not overpowering with cinnamon. Plain is delicious and toasted with butter is yummy!!! I did add 1 extra tablespoon of water as my bread machine suggested to make the crust softer which worked very well. Great mix!!!!" -Jannynet
Don't miss this sunny California bread! A tender cinnamon raisin bread kissed with California oranges. This combination of sunny flavors makes for a wonderful bread.
Yummy
Love this. Will be buying this again.
Great raisin bread
My husband loves raisin bread. This mix was a real hit. Thank you for making such delicious mixes.
Love it!
My wife and I love the Calif. Raisin Gourmet Bread Mix. We have already ordered more bread mixes. Can't wait.
Hot Cross buns
I used this mix to make my hot cross buns this year. A big hit!