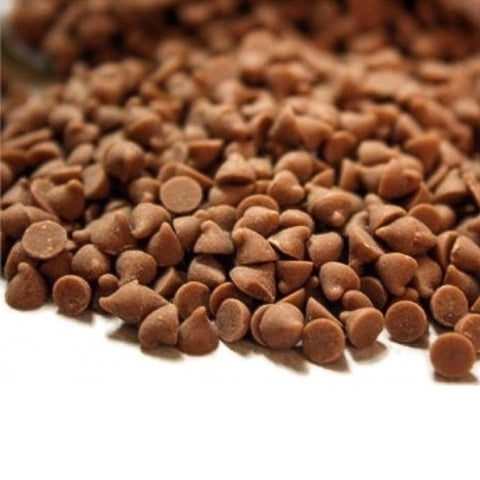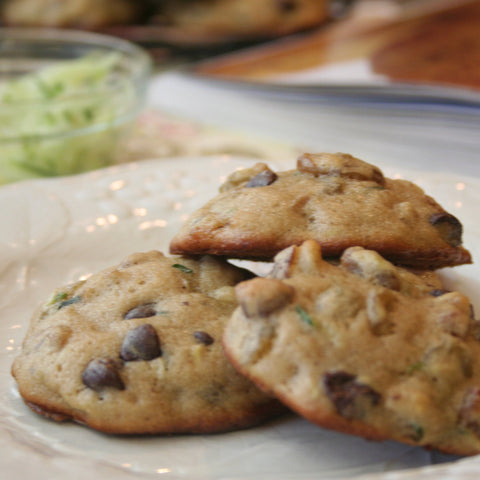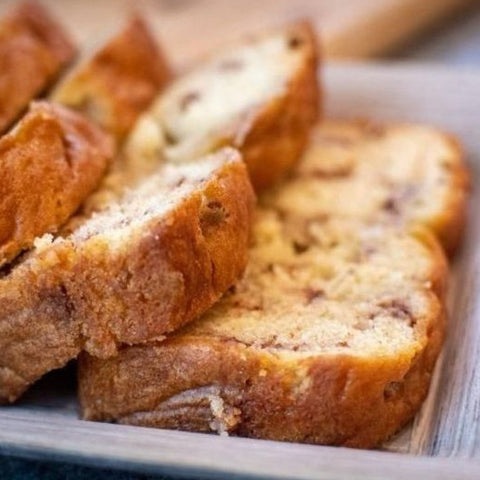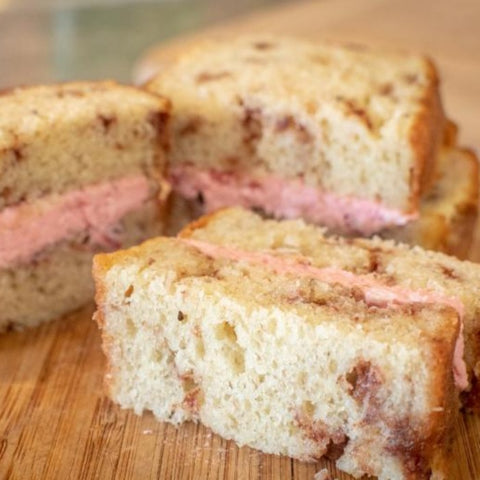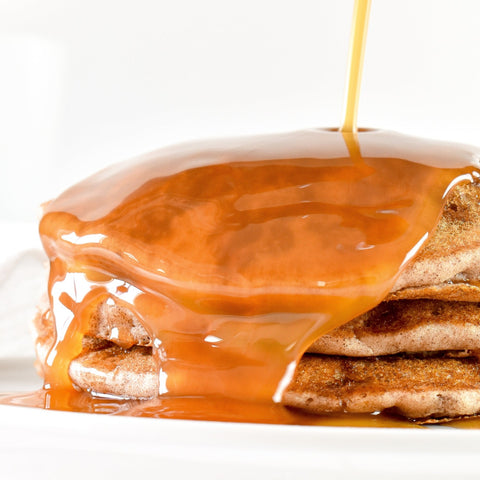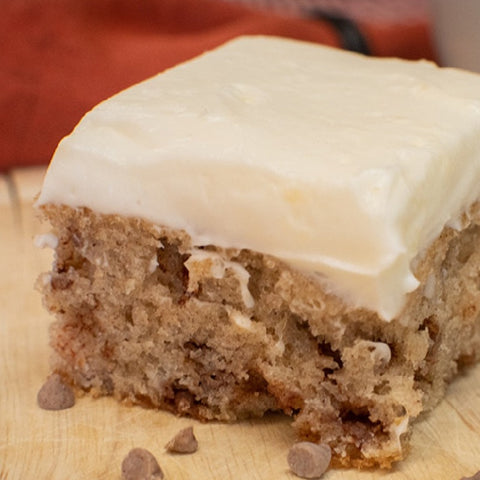 The Prepared Pantry
Cinnamon Chips Extra Large 30 oz. (Nearly 2 lbs.)
This is your upgrade for tomorrow's pancakes or next week's cookies!
$13.67
$16.99
you save $3.32
This product may melt due to weather conditions during shipping. The Prepared Pantry is not liable for melted chips.

Being out of cinnamon chips is like being out of chocolate chips.
Use the list below to add them to your favorite recipes.
Make wonderful banana bread with cinnamon chips.>
Make incredible zucchini bread with cinnamon chips.
Make tomorrow's pancakes delightful with cinnamon chips.
Here's how to bake with cinnamon chips!
Add the following amounts to your breads, muffins, cookies, and pancakes. Always add them right at the end of the mixing or kneading process.
And read more reviews to get more ideas. You'll love what you find! 
For pancakes, add 2/3 cup for each pound of pancake mix
For yeast breads, add 3/4 cup per loaf
For cookies, add 1 1/2 to 2 cups per 4 dozen batch
For muffins, add 1 cup per twelve muffins
For a sheet cake, add 1 to 1 1/2 cups per large cake
 Favorite Recipes for Cinnamon Chips.
See what others say.
"Awesome. These are the only cinnamon chips I use. I put them in muffins, scones, banana bread, and pancakes. They are packed with flavor. No other brand of cinnamon chips can come close to the quality of these." Linda

"I love these cinnamon chips. Delicious in w.w. cinnamon bread, cinnamon rolls, cookies, pancakes, etc. I can't cook without them.  Linda Heyrend

"I make Snickerdoodle bread, and I always use your cinnamon chips because they have the best flavor."  Melissa Martin

"I love these little gems! These are the best to put in baked goods. Pancakes come to life when you add them, as does any kind of bread.  Susan Scheetz

"Best I've found. These cinnamon chips are my favorite and the only ones I use for making my cinnamon chip scones." David Youngblood
See more reviews. See what you can make.
Bakers' notes:
If you're making yeasted bread with these, fold in the cinnamon chips after the bread is kneaded. The chips tend to become soft and dissolve in the rough kneading with a dough hook. 
Make the best banana bread in the neighborhood by adding cinnamon chips. Make incredible zucchini bread. Make your Saturday morning pancakes memorable by throwing in some cinnamon chips.
If your recipe calls for cinnamon, add cinnamon chips. Don't leave out the cinnamon. Use cinnamon chips and ground cinnamon. You'll be amazed at the difference that makes.
Ground cinnamon floats to the background in most recipes. It's a supporting ingredient. Cinnamon chips are the stars. You get a burst of cinnamon in every bite. And it's not just ordinary cinnamon; it's a sweet, bright cinnamon. It's a different experience.


Keep cinnamon chips in the pantry!
"We go through these so fast! Use them in everything, from bread to muffins to pancakes. They add such an intense cinnamon flavor. " Jenny
Because you can do so much with these chips, so many things you can make, and you'll use them so often, make them a pantry staple, something to always have on hand.
Order extra for the summer when it's too hot to ship. If you don't love them, we'll give you your money back.
Ingredients: Sugar, palm oil, cinnamon, non-fat dry milk, and soy lecithin (an emulsifier). This product contains soy, and dairy and may contain trace amounts of wheat, eggs, peanuts, or tree nuts.
Cinnamon Chips 30oz
Love the cinnamon chips I bought! They are perfect in a scone recipe I have. I also like the larger size.
Love them
I use them in your recipe for Zucchini Bread recipe and other baked recipes!
Cinnamon Chips
We love them in everything....muffins, banana and zucchini bread, cookies, and pancakes.
Cinnamon Chips Extra Large 30 oz. (Nearly 2 lbs.)
Cinnamon chips!
Cinnamon chips are the best! Nothing anywhere to compare with them. Zucchini bread wouldn't be the same without them or banana bread!