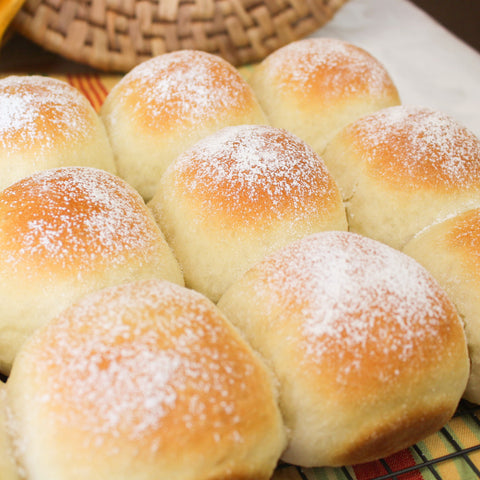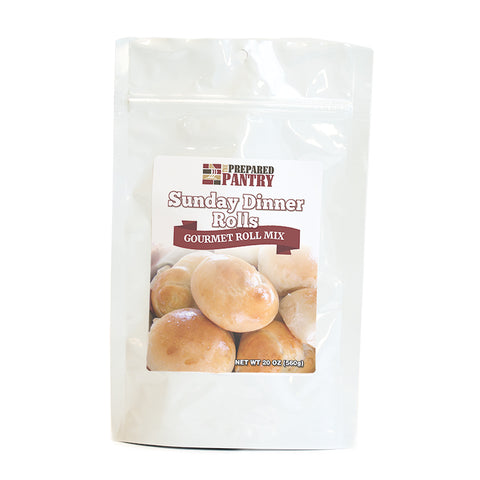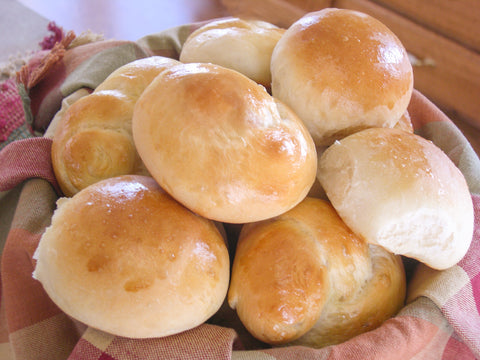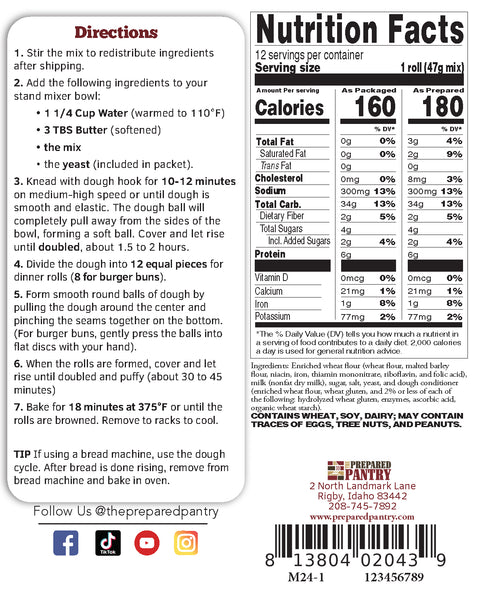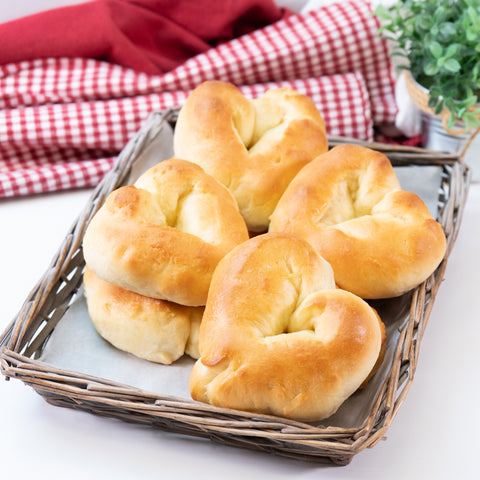 The Prepared Pantry
Sunday Dinner Rolls Bread Mix. (First mix free $10 min. order required)
Makes 12 large dinner rolls, 16 smaller dinner rolls, or 8 hamburger buns.
Make perfect dinner or sandwich rolls.
These are wonderful dinner rolls--perfect for Sunday dinner and the standard of homemade heirloom rolls.
This package makes the equivalent of a large loaf.
SAF yeast packet is enclosed. You provide only water and butter.
Directions and tips for perfect rolls are included. You can make this bread in your bread machine, by hand, or with a stand-type mixer. Using your bread machine, use the dough cycle, then form the rolls, let them rise, and bake them in your oven.
This makes fabulous hamburger buns. Homemade burgers buns are much better than store buns, just as homemade bread is better. These are also great sandwich buns.
I haven't tried the rolls yet - saving them for Thanksgiving. I have made the Russian pumpernickel bread and my husband loved it. I expect the same rave reviews at my Thanksgiving dinner table.
Sunday Dinner Rolls Rock
My family thinks these are the best rolls ever and have already requested them for Thanksgiving . I used a bread machine and it was so easy.
Sunday Dinner Rolls
The mix allowed me to have dinner rolls on the table in two hours. I fashioned them into several shapes. They all baked up beautifully.
Sunday dinner rolls
Love these! I used a recipe yesterday to make hot dog buns and they were awesome. These bread mixes (and deserts) are a total hit in this family.