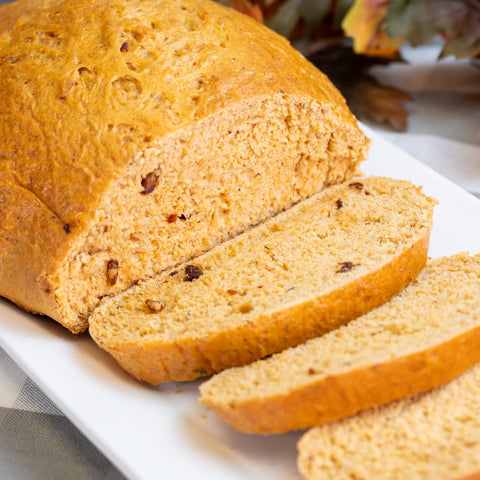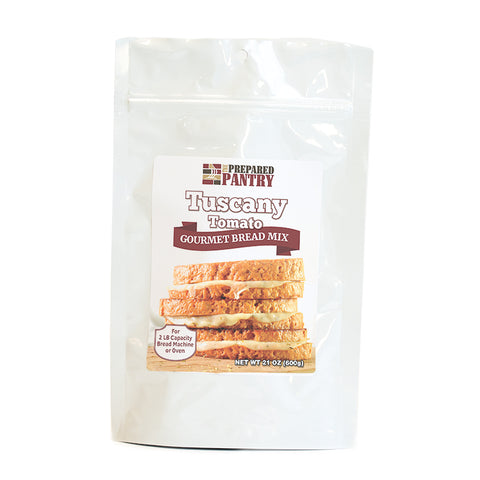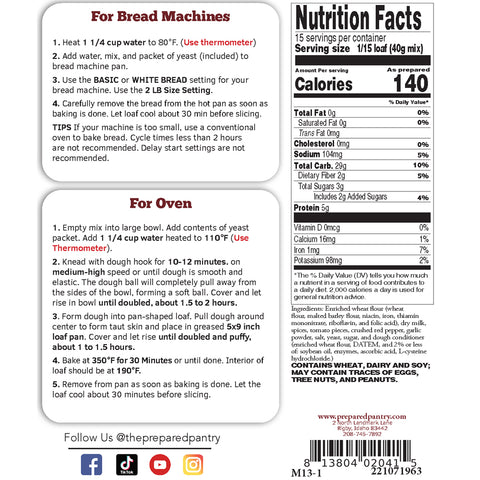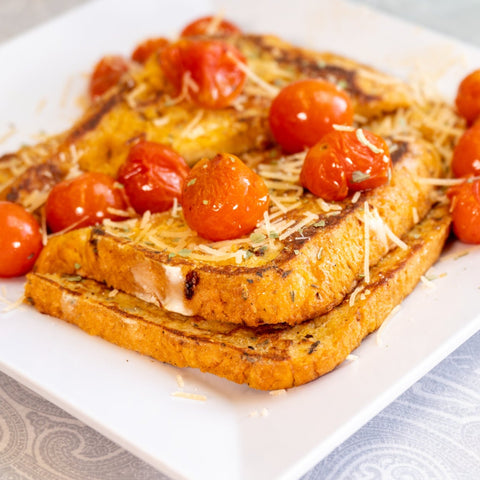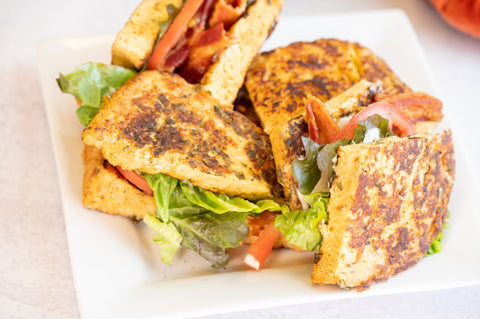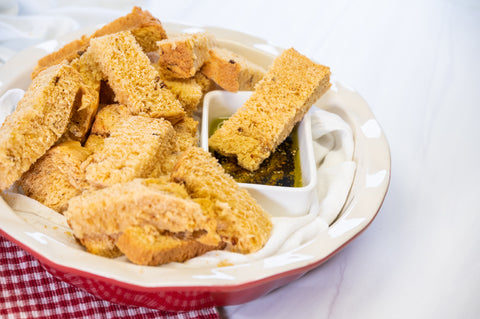 The Prepared Pantry
Tuscany Tomato Bread Mix
Make this with your bread machine, stand-type mixer, or by hand.
Frequently Asked Questions
Loaded with flavor from sun-dried tomatoes
Balanced with basil, other herbs, and spices
Makes fabulous sandwiches, a dipping bread, an accompaniment with Italian food
This is an exciting bread, not shy at all.  It's not hot, but it's loaded with flavors. It will make your life more exciting.
You can make fabulous sandwiches with it. It's bold enough that you can load it with meats, spices, peppers, and cheeses. It's a magical bread.
It's a great accompaniment to meals, especially continental food.  It's wonderful for dipping--either in a cheese sauce or olive oil.
This is the bread that you want to explore the wonderful world of savory French toast. With savory French toast, it's no longer for breakfast only but it makes wonderful brunches, lunches, and dinners.
"Great summer bread"--Martha Yungk
"Wonderful for sandwiches"--Nan Spawr-Seaton
"It is my favorite bread."--Chad McCance
"Take me to Tuscany . . . you'll adore this bread."--Sharon C
"The scent is incredible . . . tastes great too." Jerome Horton
"This has got to be the best bread."--Raffael McDougal
If you don't absolutely adore this bread, contact us for a refund.
Great with summer outdoor meals!
It is HOT here in Texas so sometime the evening meal is put off until very late. I used this delicious bread as a snack until it was time to eat. I served it with a pimento cheese spread and with my family of three adults, the who;e loaf was gone in minutes! great summer bread,
Yum
Bread has a great texture and is wonderful for sandwich's and, of course, goes great with Italian food!
It is my favorite bread
I love this bread for any kind of sandwich. But blt's are my favorite