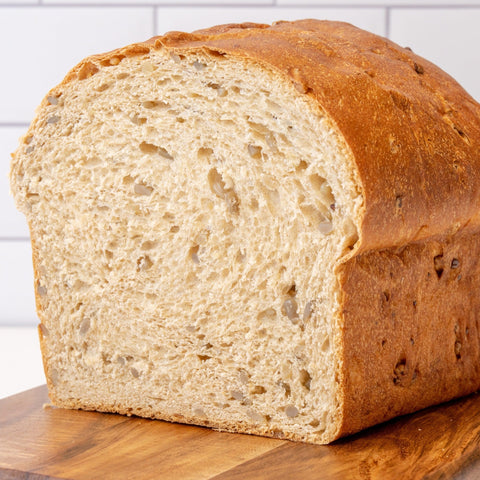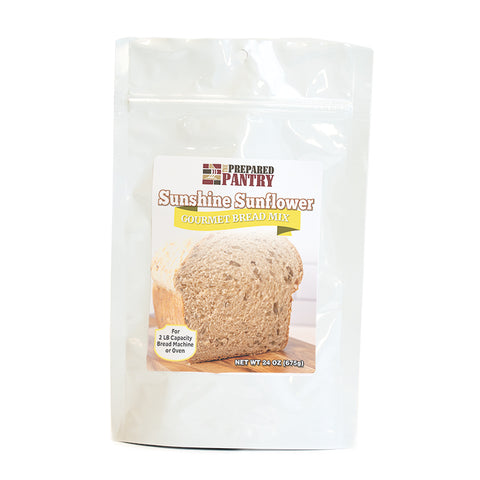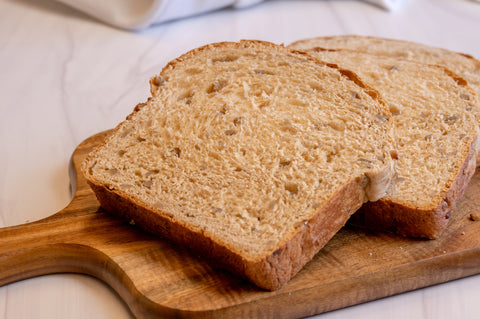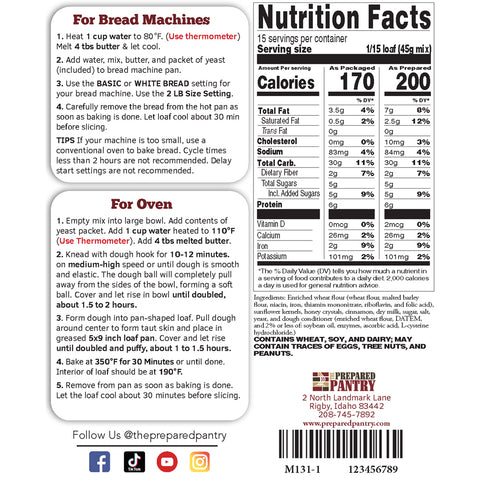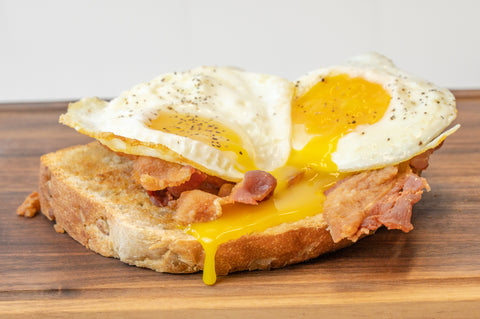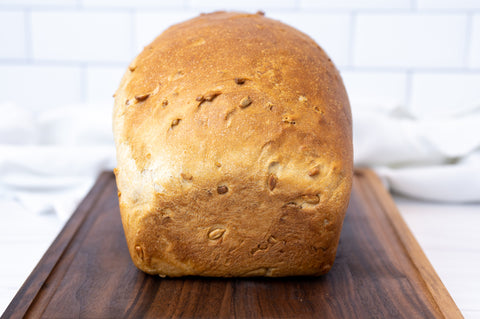 The Prepared Pantry
Sunshine Sunflower Bread Mix
Make this with your bread machine, stand-type mixer, or by hand.
Frequently Asked Questions
A slightly sweet breakfast bread made with a touch of honey
Makes a large loaf--nearly two pounds--of flavorful homemade bread
SAF yeast packet included!
Loaded with sunflower seeds and made with premium cinnamon and real honey.
Makes perfect bread in all popular 1 1/2 to 2-pound bread machines--or in the oven.
You just found your new breakfast bread. It's nutty--loaded with sunflower seeds. It's kissed with cinnamon with a touch of honey. Yet it's not a sweet bread, sweeter than a sandwich loaf but not sweet like banana bread. It's a moist, delicious, and wholesome bread mix.
You'll find sunflower seeds in every bite. The cinnamon tints the bread a warm light brown color.
This is a great bread mix. It works as toast, a buttery cinnamon toast. It works with any jam or honey.
"Love this bread. . . . My husband loves it."--Sandra W. Morris
"The bread is so full of sunflower seeds, I absolutely love it."--Jennifer Simpson
"Soft, delightful crust"--Non Spawr-Seston
"Wow! Who knew a touch of cinnamon could make such a difference . . . my new favorite."--Linda Christensen
Try this bread. We guarantee you'll love it.
Bakers note: I've never met a cream cheese spread that I didn't like and I certainly like it on this bread. The trick is to make it smooth, spreadable, and flavorful. Softening your cream cheese in the microwave helps. Granulated sugar tends to cut through the cream cheese, making it softer and easier to spread.
Love this Bread
I made this bread yesterday. It is delicious! My husband loves it. I will be ordering it again.
Love this bread
Tasty, moist. Seems healthy
Sunshine Sunflower Bread Mix
Delicious
This bread is so full of Sunflower seeds, I absolutely love it, it rose and baked perfectly, love Prepared Pantry, great breads and great prices, will be a customer for life!!! Thank you!!!
Soft with a delightful crust!
Texture is light and the crust is so wonderfully chewy. Smells like heaven as it bakes. Sunflower seeds bake up to be tender.