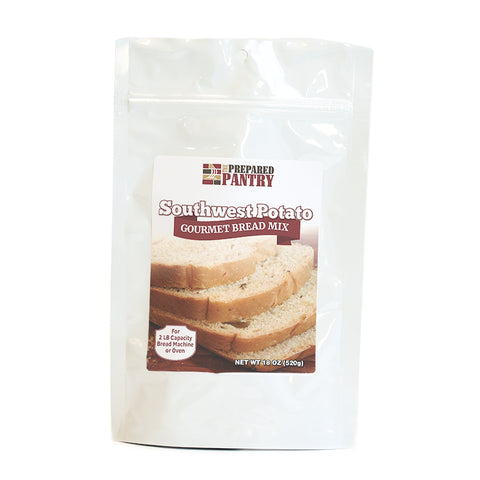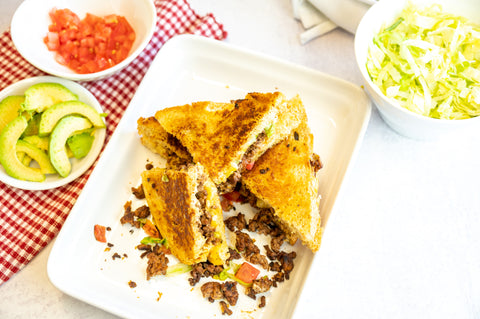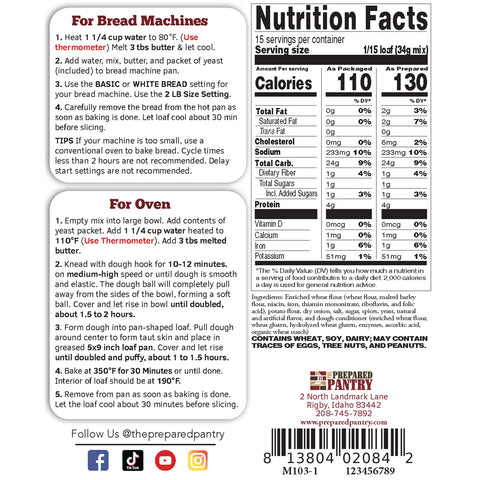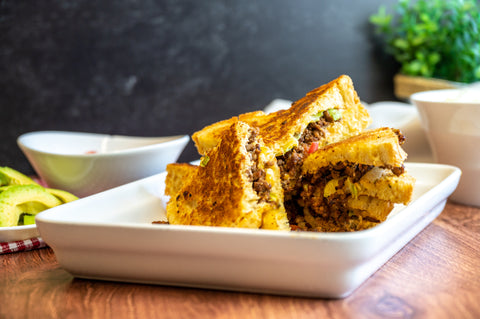 The Prepared Pantry
Southwest Potato Bread Mix
Make this with your bread machine, stand-type mixer, or by hand.
Frequently Asked Questions
This bread was very popular in our tests.
Each mix makes a large loaf--nearly two pounds.
SAF yeast packet is enclosed. You provide only water and butter.
Directions and tips for perfect bread are included.
Potato bread is soft and moist. Add the spices for a little kick and you have a great bread.
We added just a touch of jalapeno peppers, not enough to make it hot but just to add a bit of kick. If you like flavorful bread, you'll like this.
This is not just the flavor of the Southwest, it would be right at home in New Orleans. It's a great all-purpose bread when you need a little spice in your life.
Southwest potato bread
It was a pleasant delight. Not too spicy. Had it with Mexican cheese salsa mixture was delicious
Great Bread
Thank you so very much for offering these delicious bread mixes - I don't buy bread from the store anymore. Each week I try a different bread mix and am pleased with each one I try. Now that you have me addicted to your product, please, don't even consider closing shop!
Southwest Potato Bread Mix
Great Bread mixes
I have tried three different bread mixes and have several more to try. They are great products and taste amazing. We have made ours in a bread machine and the directions are correct and bread comes out great every time. Highly recommend.