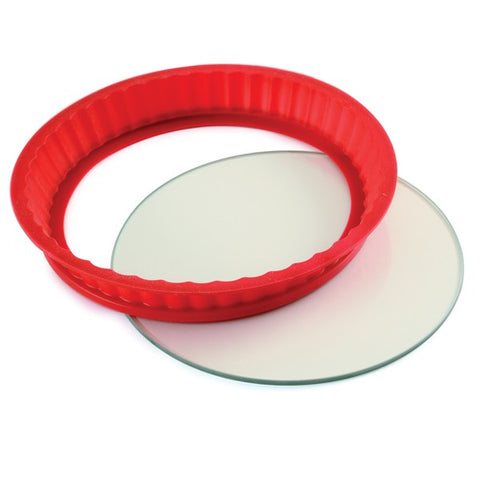 Norpro
Silicone Glass Cheesecake Pan
Details
Measures: 9" x 9" x 1.5" / 23cm x 23cm x 4cm
Removable silicone sides with a glass base makes it easy to bake and serve with the same dish.
Perfect for making all kinds sweet, delicate desserts and savory dishes: cheesecake, coffee cake, flawless chocolate cake, crown jewel jello pie, fruit tarts, quiche, cheese pies, deep dish stuffed pizza, pies and casseroles.
Silicone and tempered glass is heat resistant to 400¡F/200¡C and ensures consistent temperatures while baking your dish.
Silicone ring provides no drip seal and easily removable, non-stick separation. Won't retain odors or stains.
Recipes included.
Dishwasher safe.