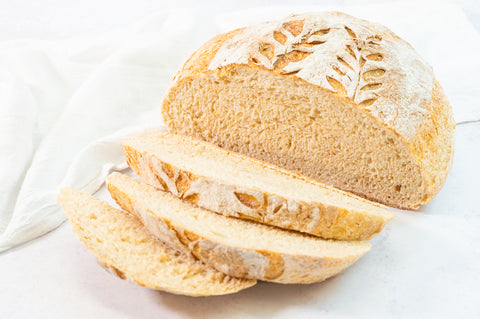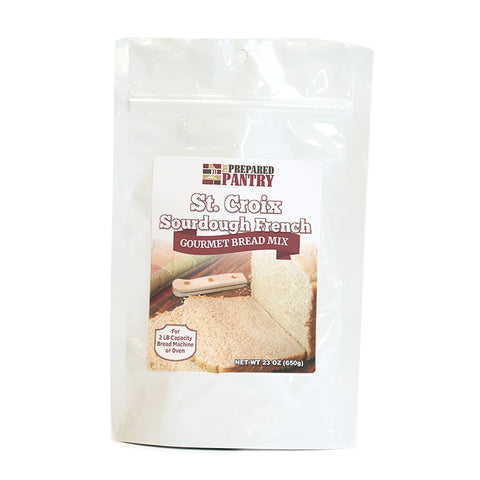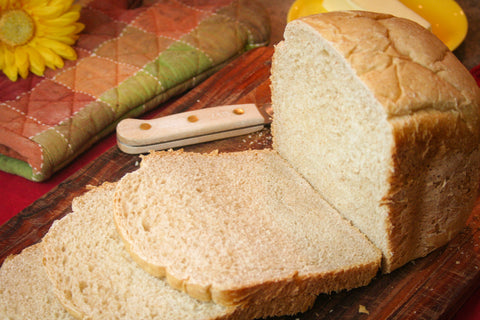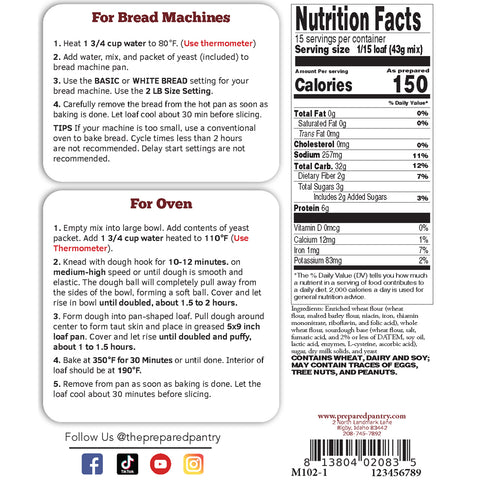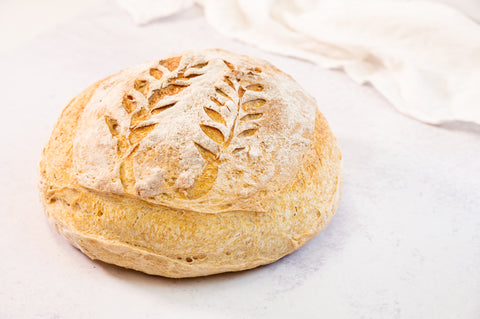 The Prepared Pantry
Saint Croix Sourdough French Bread Machine Mix
Make this with your bread machine, stand-type mixer, or by hand.
Frequently Asked Questions
Crusty country style loaf with a light tang
Chewy crust with a touch of whole wheat
One sourdough bread mix that makes a large loaf--approximately two pounds.
An SAF gourmet yeast packet. You add only water.
Directions and tips for perfect bread.
This is a fine European sourdough, a French sourdough!
Don't think of this as a French bread; it's a country loaf, an artisan bread from France. It's got a tang but less than a San Francisco sourdough bread. It is delightful.
Saint Gilles Croix de Vie is a resort town in the west of France. With roots back to the ninth century, this sleepy fishing village has parlayed its clear waters, sandy beaches, and mild climate into a destination of tourists. But it still has its old-world charm and great food including rustic sourdough breads. This is an authentic French sourdough bread. With a climate similar to San Francisco, Saint Croix sourdough has a tang similar to the famed breads of San Francisco but with a touch of stone-ground whole wheat flour, it is more rustic--much like a peasant sourdough with a delightfully chewy crust and a creamy, light brown interior with tiny flecks of bran.
If you are a connoisseur of fine artisan breads, you'll love this French sourdough.
Add this to your cart and get ready for some incredible artisan sourdough bread. For a crusty bread: This artisan bread naturally forms a more chewy crust than other mixes and a "medium" crust setting will be adequate in most bread machines. To maintain a chewy crust, store your bread in a paper bag, not plastic. (In plastic, the bread sweats and softens the outer crust.)
If you like sourdough and European artisan bread, try this sourdough bread.
Awesome
This stuff is easy to do and the taste is out of this world
WOW!
This was the best ever. What a recipe! Thanks so much. Love you guys.
Delicious!
Tasted great and had a really nice texture. Will definitely buy again!