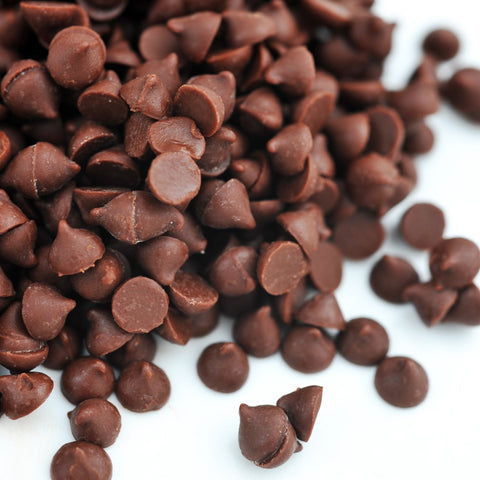 The Prepared Pantry
Pure Milk Chocolate Chips 11 oz.
Are these the best milk chocolate chips?
Product may melt due to weather conditions during shipping. The Prepared Pantry is not liable for melted chips.
This is a European-type chocolate. Both the milk and dark chocolate chips are richer and darker than what you generally find in stores. You will be amazed at how good these premium imported chocolate chips are--much better than those commonly found in the grocery store.
What makes them better? They are made with the finest chocolate and with more cocoa butter. They look different, more attractive. And they certainly taste better.
Don't miss these really scrumptious chocolate chips. You can buy chips for less but we don't think you can find better chocolate chips.
Fine imported chocolate
Attractive chocolate chips with a curly tip
More cocoa butter for better-flavored chocolate chips for wonderful baking results.
Made by a candy company--and taste like it.
Resealable, zipper-type closure to protect that pure chocolate.
Ingredients: Sugar, cocoa butter, whole milk powder, chocolate liquor, soya lecithin, and vanilla extract. This product contains soy and may contain trace amounts of wheat, dairy, eggs, peanuts, or tree nuts.
Kids like them. I prefer dark
I like more cocoa/ dark chocolate
The best tasting
These chocolate chips are much better tasting than those I buy on the store. I even steal a few to snack on when I get a chocolate craving
great chips
these are the best chocolate chip for baking that i have found, and i do a lot of baking for my family.