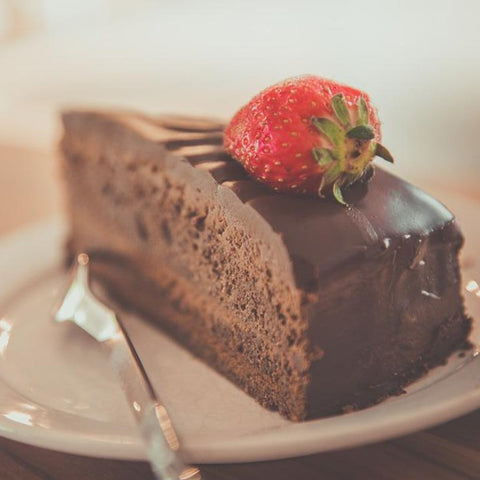 Dawn Foods
Professional Chocolate Bavarian Cream Pastry and Dessert Filling
You'll love this luscious chocolate Bavarian pastry cream!
Great professional pastry cream to fill pastries, donuts, and crepes
Wonderful filling for layered cakes
Use it as a dessert topping
Large 2 pound size fills many donuts or pastries
Made for Bakers
The unique packaging is made for bakers. Snip the corner and add a decorating tip for filling donuts or cupcakes or just squeeze a squiggle where needed. Roll up the end and store the remainder in the refrigerator.
These are made for professional bakers and are much better than those found in stores. Use this professional dessert filling for pastries, donuts, and crepes.
Ingredients: High fructose corn syrup, sorn syrup, water, food starch-modified, dextrose, cocoa processed with alkali, partially hydrogenated vegetable oil (soybean and/or cottonseed oil), propylene glycol, salt, chocolate liquor, potassium sorbate (as preservative), titanium dioxide (as color), citric acid, natural and artificial flavors, corn starch, glycerin sulfites, xanthan gum, sugar, cellulose gum. Contains no major food allergens.
Yummy
I used the cream in pastries and it was so good.
Chocolate Bavarian cream
Very nice consistency but tasted like dark chocolate and I was looking for milk chocolate flavor. I added a whipped cream topping that helped.
Review
I use this filling to make a classic New Orleans confection, the doberge torte. Take any great yellow cake mix (they have 'em here) and divide the batter into 3 or 4 layers. Bake, split the layers and fill between each one with this wonderful filling. Chill and frost with Prepared Pantry's wonderful chocolate fudge frosting. Your guests will never believe you made it at home. Very impressive results for a very minimum of labor.