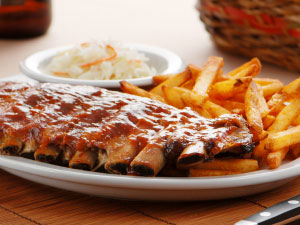 Pioneer Valley
Pioneer Valley Gourmet Honey Apricot BBQ Sauce
Absolutely delicious. Thick and flavorful.
Pioneer Valley makes great jams and syrups--their apricot syrup is the best we've found. So It's no surprise that this barbecue sauce is so very good.
Try it! If you don't absolutely love it, we'll give you your money back!
You'll love this carefully crafted gourmet BBQ sauce. It combines the richness of apricots with the sweetness of honey to create a tangy, almost spicy flavor. Try it on anything you'd put normal BBQ sauce on--ribs, hamburgers, chicken, etc. Use it as a marinade or just dunk your fries in it.
We guarantee you've never tasted anything like it.
The richness and vibrancy of apricots coupled with a touch of honey make this a sweet, yet tangy BBQ sauce. Try it on ribs, hamburgers, and chicken. Comes in a 15-ounce jar.
The Honey Pineapple BBQ sauce is the bomb!
Review
Absolutely delicious. Thick and flavorful.
The best BBQ sauce!
This is the best BBQ sauce bar none! Since the first time I tried it I won't use any other. It's sweet and spicy and I even use it on French fries instead of ketchup!! I love it!!