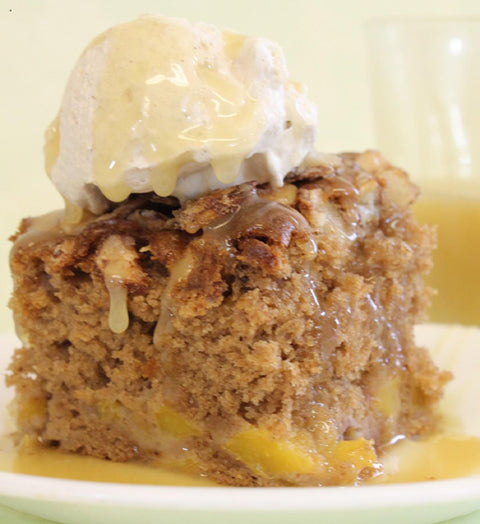 The Prepared Pantry
Marsden & Bathe Brown Sugar Flavor 2 oz. (Includes how to make whipped cream frosting)
Take an ordinary recipe and make it your own with a splash of brown sugar flavor.
Vanilla is the canvas upon which the baker creates his or her art. Brown sugar flavor makes another excellent canvas. It's a little warmer than vanilla but it makes a wonderful canvas.
Commercial strength natural and artificial flavor--more concentrated therefore more economical that "store" flavors.
Produced by a US company with over 100 years experience in flavors.
Comes in a dark glass bottle to protect the delicate flavors from light.
Marsden and Bathe flavors are generally used in bakeries and fine restaurants by pastry chefs and are not generally available to consumers. See if they are not better than grocery store flavors.
Ingredients: Natural Brown Sugar Flavor, Water, Alcohol, Salt, High-Fructose Corn Syrup, Sugar, and Citric Acid. This product is packaged in a facility where baking mixes are produced and may contain traces of soy, dairy, wheat, tree nuts, peanuts, or eggs.
Review
fast service and great tasting products.highly recommend
Review
I am consistently pleased with the products that I get from Prepared Pantry. I have not tried all of the flavors that I purchased, but with all of the ideas I can get from your website and emails…I look forward to new taste experiences. The Sour Cream Onion bread is a family favorite and I try to get a supply at home.