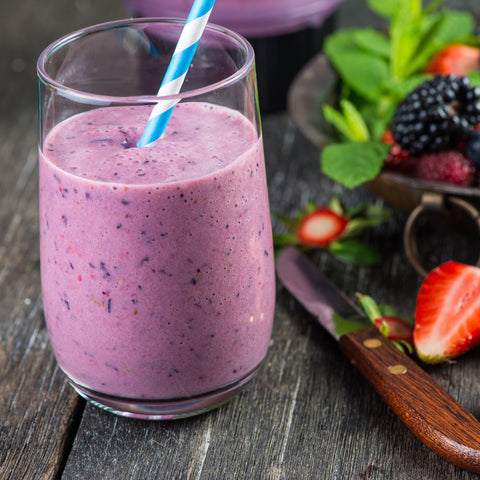 The Prepared Pantry
Marsden & Bathe Blackberry Flavor 2 oz. See tips and recipes for smoothies.
This is a fun flavor! Blackberry is a very fine, mellow flavor.
This blackberry has become one of our favorite flavors! We highly recommend it.
Use it in candies, ice cream, whipped cream, and shakes or to complement berries.
Commercial strength natural and artificial flavor--more concentrated therefore more economical that "store" flavors.
Produced by a US company with over 100 years experience in flavors.
Comes in a dark glass bottle to protect the delicate flavors from light.
Marsden and Bathe flavors are generally used in bakeries and fine restaurants by pastry chefs and are not generally available to consumers. See if they are not better than grocery store flavors.
Ingredients: Natural Blackberry Flavor, Sugar, Water, Alcohol, and Citric Acid. This product is packaged in a facility where baking mixes are produced and may contain traces of soy, dairy, wheat, tree nuts, peanuts, or eggs.
So good it will make you smile