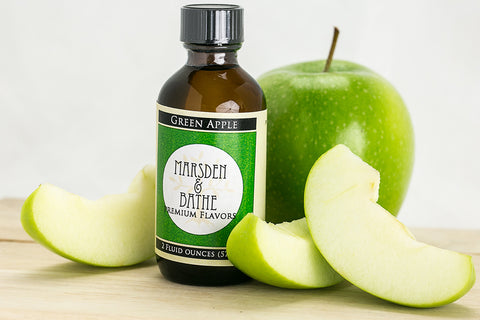 The Prepared Pantry
Marsden & Bathe Apple Flavor 2 oz
Add this Fine-Grade Apple Flavor to Your Baking
If your recipe calls for grated or apple chunks, boost the flavor with a teaspoon of apple flavor.
This is a fine-grade apple flavor. Better than what's found in the stores.
Commercial strength natural and artificial flavor--more concentrated therefore more economical that "store" flavors.
Produced by a US company with over 100 years experience in flavors.
Comes in a dark glass bottle to protect the delicate flavors from light.
Marsden & Bathe Apple Flavor 2 oz