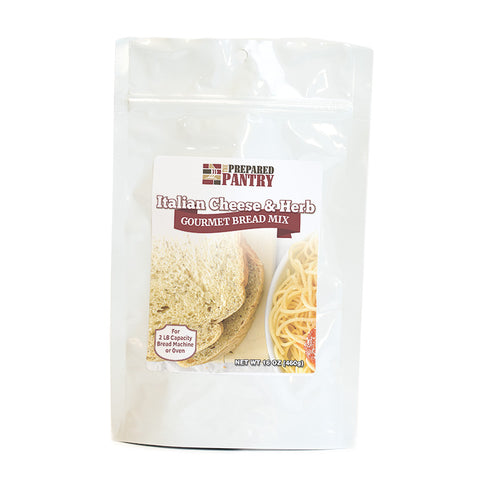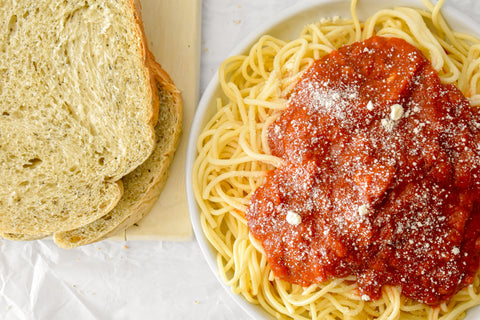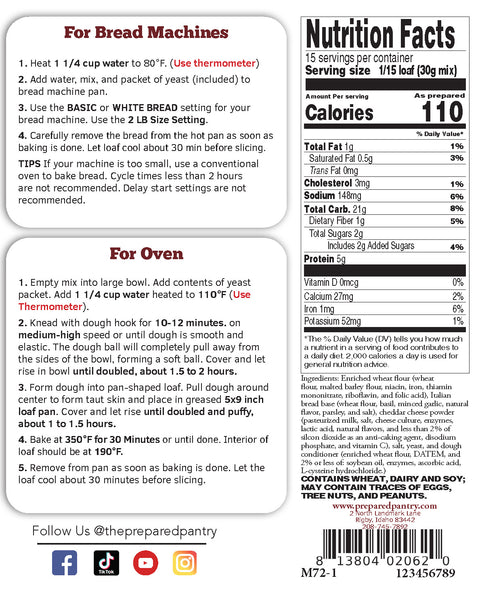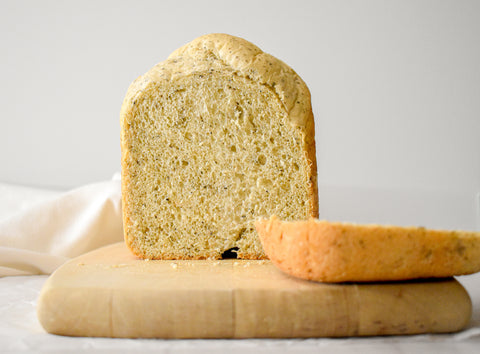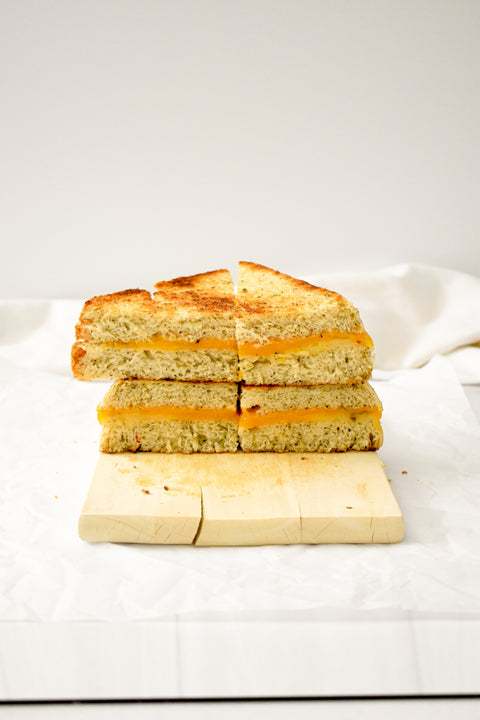 The Prepared Pantry
Italian Cheese and Herb Artisan Bread Mix
Make this with your bread machine, stand-type mixer, or by hand.
Frequently Asked Questions
This is a really good Italian hearth bread!
Enjoy this wonderful bread with the flavor of herbs and Romano!
This is another hearth bread that you can make in your oven or in a bread machine--this time with herbs and a mild Romano flavor. Everyone loves cheesy, flavorful bread, especially in a crusty hearth bread. Your family will love this charming bread from Italy. This is a zesty bread with a touch of garlic and herbs complemented with the aroma and flavor of Romano. The crust is chewy but not heavy. If you toast it, you will find a crusty, hearty bread.
A wonderful complement for pasta dishes and makes terrific sandwiches.
For a crusty bread: This hearth bread naturally forms a more chewy crust than most other mixes and a "medium" crust setting will be right in most bread machines. To maintain a chewy crust, store your bread in a paper bag, not plastic. (In plastic, the bread sweats and softens the outer crust.)
This package contains one hearth bread mix. Each bread mix makes a large loaf--approximately two pounds.
Makes perfect bread in all popular 1 1/2 to 2-pound bread machines--or in the oven. SAF yeast packet included!
Directions and tips for perfect bread are included.
I love your bread mixes . I will continue to buy from you Thank you
Italian Cheese and Herb Artisan Bread Mix
Italian Cheese and Herb Artisan Bread Mix
Love love Italian Cheeseand Herb.
I usually make a lot more during the winter.