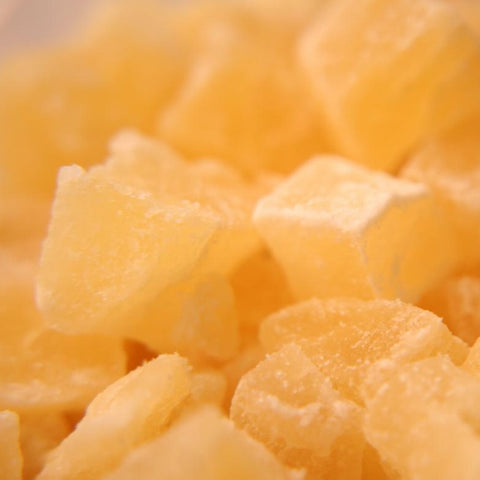 The Prepared Pantry
Hawaiian Pineapple Granules
Dried Pineapple is one of your most versatile fruits.
Dried pineapple may be the sweetest fruit. It packs a powerhouse punch in granola but where you'll really find that dried pineapple shines is in your baking. Use these pineapple pieces in place of raisins. Pair them up with white chocolate chips for dynamite cookies. Add them to quick breads, scones, and muffins. You will find that dried pineapple is one of your most versatile fruits.
Comes as 12-ounce package (about 2 cups) of granulated pineapple.
Ingredients: Pineapple, sugar, sulfur dioxide (to retain color), and calcium chloride. This product may contain traces of wheat, eggs, dairy, soy, peanuts or tree nuts.
Love these Pineapple Granules!
I added the pineapple granules to a wet rub for grilled salmon, it was wonderful! Also added them to cookies, these are a winner, will be ordering more!