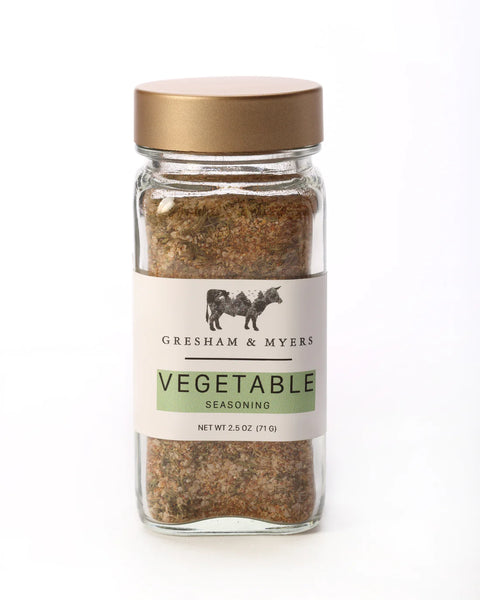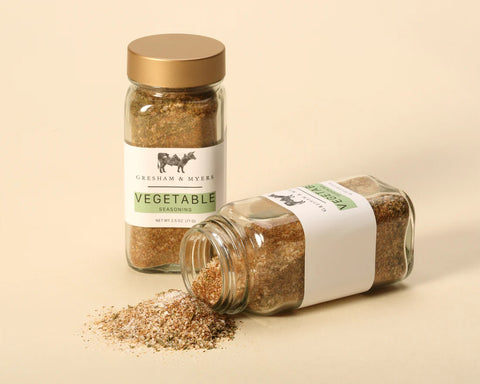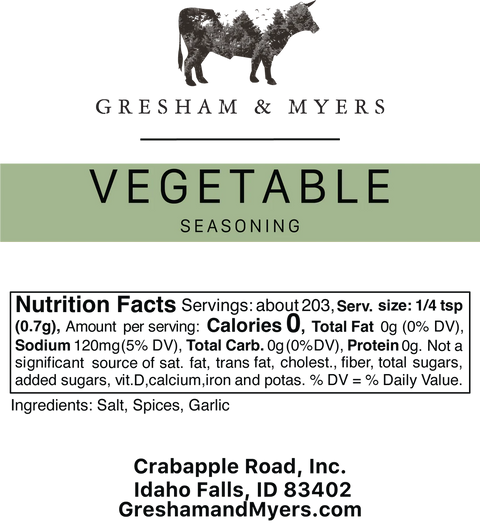 Crabapple Road
Gresham and Myers Veggie Seasoning and Rub (2.5 oz)
The all-purpose seasoning that goes great on everything. Spice up old dishes and give them a new twist.
Gresham & Myers Veggie Rub is made with Gilroy Garlic, Onion, Paprika, Thyme, and other spices.
Makes great roasted or mashed Idaho potatoes. Delicious sprinkled on any steamed, sauteed, or grilled vegetables.
Try it today! We guarantee you'll love it.