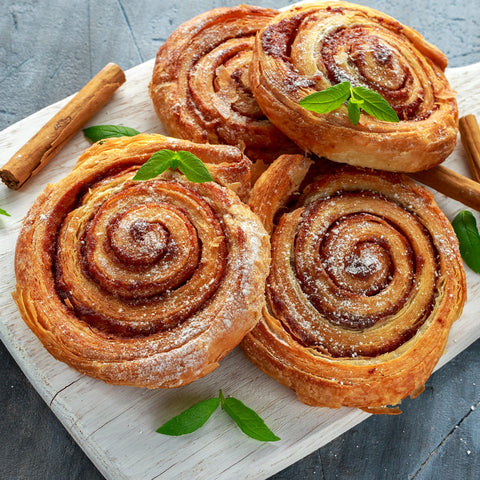 The Prepared Pantry
Gourmet Sri Lanka Ceylon Cinnamon 3 oz
You put a lot of time, effort, and money into your baking; don't scrimp on the ingredients. That is especially true with cinnamon and chocolate. We guarantee that you will love this cinnamon.
Use it in all your baking. We especially like this in fine cookies and breads where there are not a lot of competing flavors.
Perfect for cinnamon bread, sweet rolls, and more
Really good imported cinnamon from Indonesia
This is the most popular cinnamon in European bakeries
Great cinnamon, like great chocolate, will transform your baking. Ceylon cinnamon has a mild, delicate floral flavor. There is not a lot of heat but a very mild, honey-like tone.
Net weight, 3 ounces.
Ingredients: cinnamon. This product is packaged with equipment that is used in the production of baking mixes and may contain traces of soy, dairy, wheat, eggs, peanuts and tree nuts.