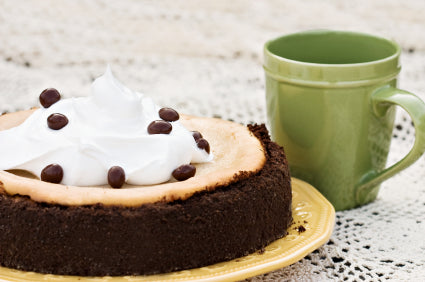 The Prepared Pantry
Chocolate Cookie Crumbs 2 lb
Save time, trouble, and money when you buy these chocolate cookie crumbs.
You will make about four large cheesecakes with this large bag.
Everyone uses chocolate cookie crumbs for pies, cheesecakes, and other desserts. Instead of crushing chocolate cookies, making a mess, and taking time, get the crumbs.
These crumbs come in a zipper bag for freshness. Use what you need and reseal the rest.
Editor's note: This is a great price per pound. We buy Oreo cookie crumbs in bulk and repackage them in nylon poly bags suitable for storage.
Net weight 32 ounces
Chocolate Cookie Crumbs
These are the best crumbs ever! I've made ice cream pies and for Thanksgiving I made a chocolate ganache marscapone tart that those crumbs made superior. Thank you for a great product!