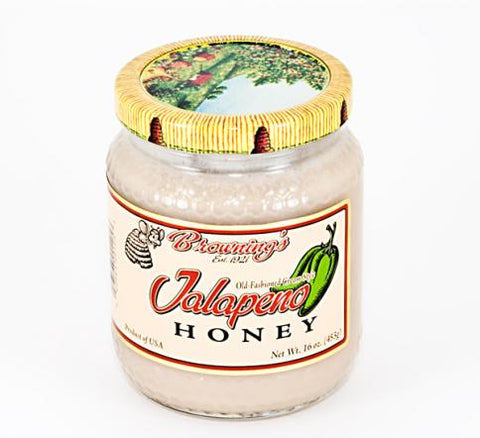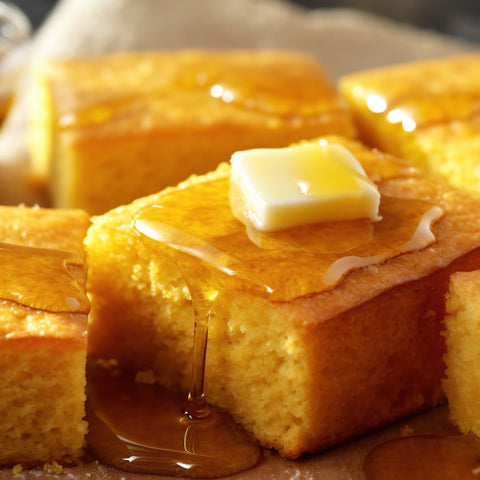 Browning's Honey
Browning's Old-Fashioned Cream Style Jalapeno Honey 16 oz
Naturally gluten-free with all-natural flavors
Plenty of all-natural jalapeno flavor perfect for toast, biscuits, rolls, and sandwiches
Beautiful cream color that is delightful on any table
Cream-style Rocky Mountain honey, pure and easy to spread
Beautiful honeycomb jars that are perfect for gift-giving
Fabulous on grilled corn on the cob, cornbread, or in place of mustards and sauces on ham or baked chicken, the mild yet spicy flavor of the peppers really comes through in a new and marvelous way.  
Each large, attractive glass jar contains 16 ounces of premium honey.
Ingredients: Pure honey, natural flavor, color. No preservatives added.
Spiced honey!!
It is so good and not overly spicy!! My wife likes it a lot! I may have to buy some more!! Thank you!!