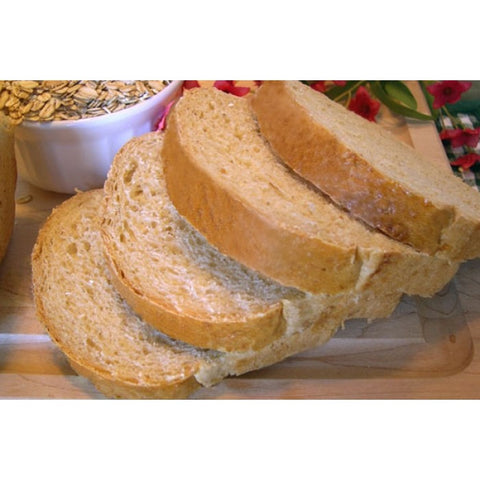 The Prepared Pantry
Borah Dough Enhancer 12oz
This dough enhancer makes taller, better loaves.
A new generation of dough enhancers
Guaranteed to make your bread better
Designed to make your bread taller and lighter 
May extend bread shelf life
May improve the crust and the taste
12 oz. yields an estimated 110 teaspoons
Use 1 to 3 teaspoons per loaf
We use a dough enhancer with every bread or roll mix. It makes for lighter, taller, better loaves and rolls.
Dough enhancers make better bread. Guaranteed. Sometimes, it's another inch in height.  Sometimes, it's more dramatic than that, depending on your recipe and how much you use.  Sometimes, your bread is taller, tastes better, and has a crackly artisan crust.
But we guarantee it's better. Money back. We know. We use dough enhancers in every mix.
See "The Miracle of Bread" to learn how bread works and how dough enhancers make for better breads.
What's in a name?

Looking north from The Summit across the Big Lost Valley is a line of high mountain peaks capped with snow. One of those is Mount Borah, the highest peak in Idaho.
We named one of our dough enhancers after Mount Borah.
Ingredients: Enriched wheat flour (niacin, reduced iron, thiamine mononitrate, riboflavin, folic acid), wheat gluten, and 2% or less of each of the following: hydrolyzed wheat gluten, enzymes (contains wheat), ascorbic acid (vitamin C), organic wheat starch
slow
kind of slow getting to usps