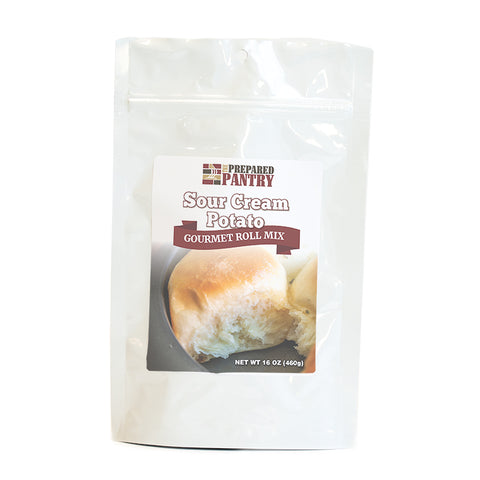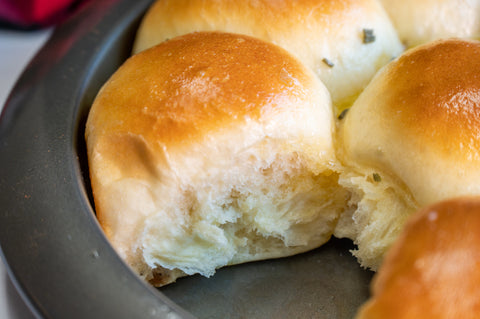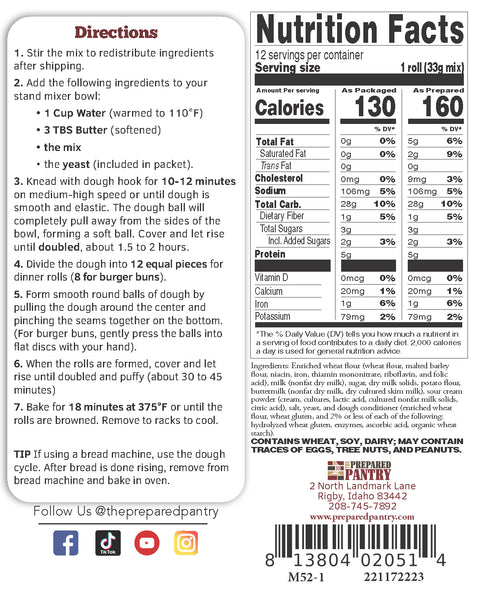 The Prepared Pantry
Sour Cream Potato Rolls
Makes 12 large dinner rolls, 16 smaller dinner rolls, or 8 hamburger buns.
How to Make Wonderful Dinner Rolls!
Aunt Lois was a marvelous cook. She and Uncle Frank lived on a cattle ranch far across the desert. We loved to take the kids and visit them. The kids would ride horses and help Uncle Frank feed the cattle. Aunt Lois would fix a wonderful dinner withthe best roast beef, lots of potatoes and gravy, and light, fluffy rolls. She made the rolls with sour cream and potato water from the boiled potatoes. With a pat of butter and homemade jam, they were perfect These are Aunt Lois's rolls.
Now you can make homemade rolls like Aunt Lois. Just follow the easy instructions on the package. You can use your stand-type mixer, your bread machine, or make them by hand.
potato rolls
Very easy to make and delicious!! My husband asked me to order and make more!
Sour cream potato rolls
I love how these rolls always turn out!!!
Yummy
I made these according to the directions and let me tell you, they are delicious. The whole house smelled like fresh buns and onion. I made them into the burger buns and put roast beef and horseradish on them with cheddar cheese, better than Arby's!!! Will definately buy again!!
Wonderful rolls!
These are my favorite rolls. Light, fluffy, tasty. Very popular. I will always have at least one mix on hand.
Sour Cream Potato Rolls
These come out of the oven "perfect" every time. One of our family favorites!