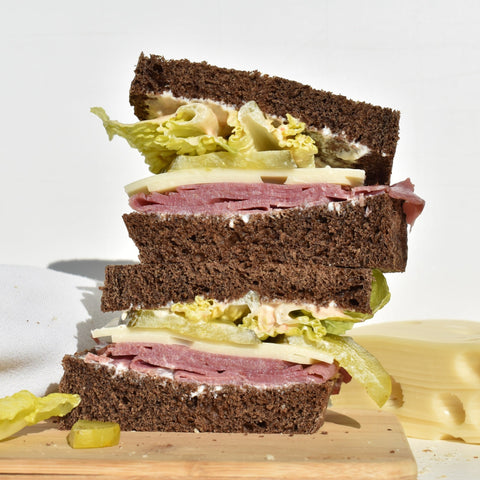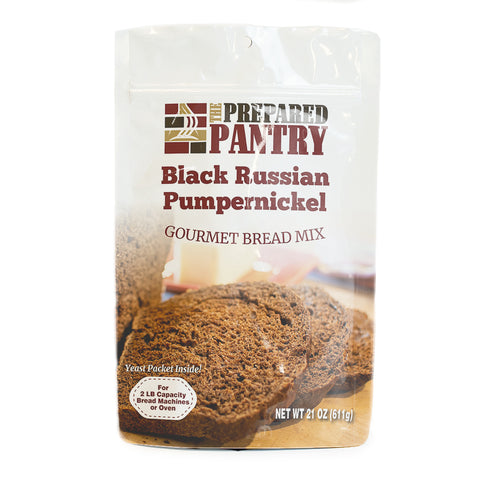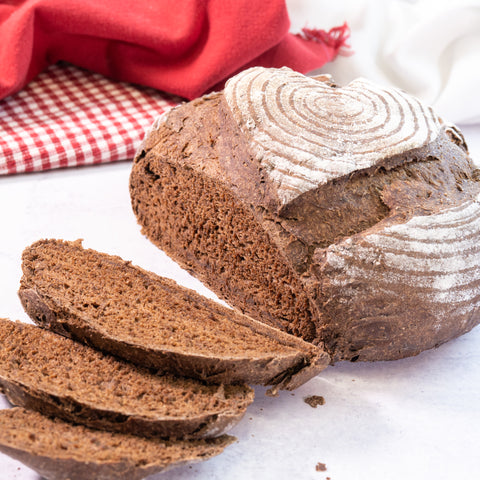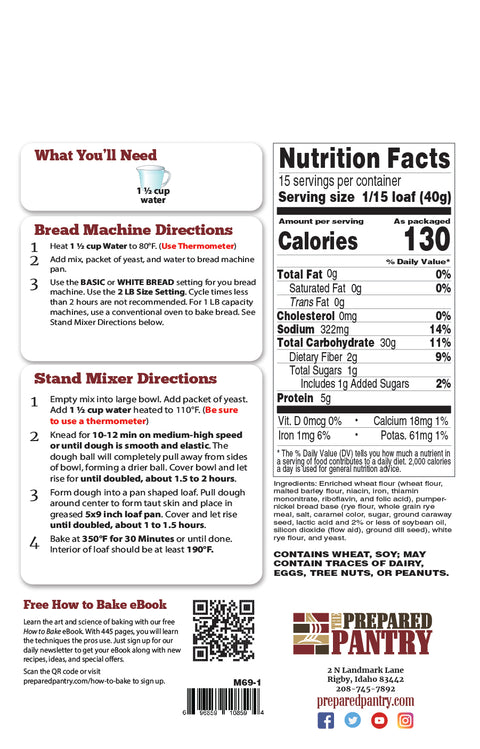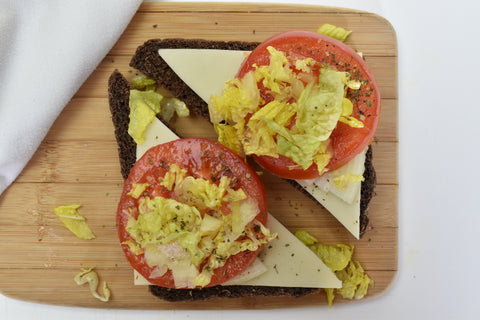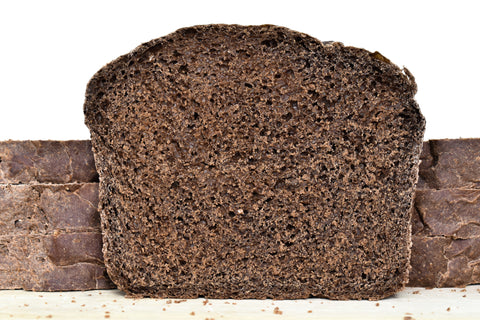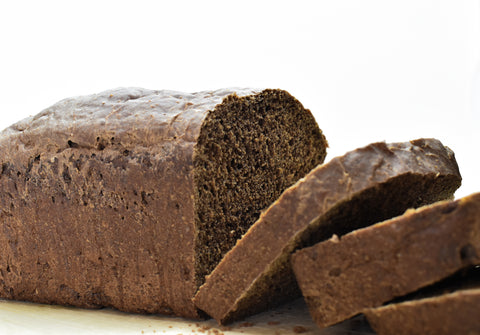 The Prepared Pantry
Black Russian (Pumpernickel) Bread Mix
Make this with your bread machine, stand-type mixer, or by hand.
Frequently Asked Questions
$5.29
$6.09
you save $0.80
An old-world bread, dark and flavorful, soft on the inside and crusty on the outside.
A authentic, old-world bread 

A very popular bread. It's one review shy of a perfect five-star rating.
It's like you might find at the best delis or bakeries in New York or Chicago. If you like that black bread served at the steakhouse, this is better.
It's made with a mixture of three rye flours, but the main ingredient is wheat flour.  There is a touch of ground caraway and just a hint of dill. But don't worry, it's not overbearing at all. It melds perfectly with roast beef or ham and makes fabulous toast.
Put this on your bucket list. It's an experience you don't want to miss.

"This is one of the best bread mixes I have ever baked. It goes well as toast with butter, as well as with soups, and used for sandwiches with corned beef, swiss, and sauerkraut."  

 
"This is an excellent, moist bread with a warm, nutty flavor. It's reminiscent of the bread served at Outback Steakhouse restaurants. . . .  We made it in our bread machine, and it worked flawlessly." 

Tiana A
"The B R Pumpernickel bread was excellent. The bread was dark brown with a dense texture and a slight crust. The taste was slightly sweet and slightly sour. I used it for my own version of Dagwood sandwiches. 😀"  

This is your chance to make homemade Russian bread. Don't miss it. You and your family will love it. Guaranteed.
My husband went nuts over this bread. I'll have to order more very soon.
Best Black Bread Ever
This bread, slathered with butter, is the ultimate comfort food. It is good fresh and sliced for a sandwich, and also delicious toasted. My family and my book club love it! On the medium setting on my bread machine, it has the perfect crust. The texture of the bread is the perfect texture to sink your teeth into. It is simply the best black bread ever!
black russian bread mix
one of your best bread mixs yet.great with corn beef and suercrout and cheese,as in rubben sandwitch. wonderful,deliecabl will be ordering moreTHANK YOU
Awesome, Easy and Delicious
This mix is so much easier than making pumpernickel bread from scratch. The fact that it produces an excellent loaf from my bread machine is perfect.
Thank you for your outstanding products.
Russian bread
A heavy drier bread
My husband liked the flavor