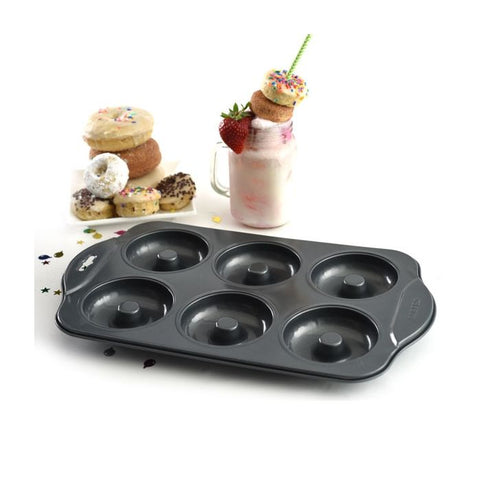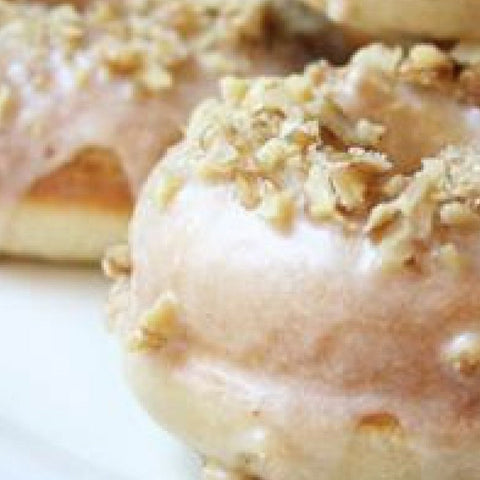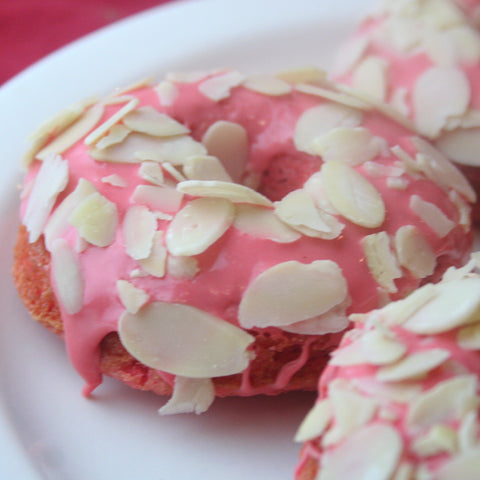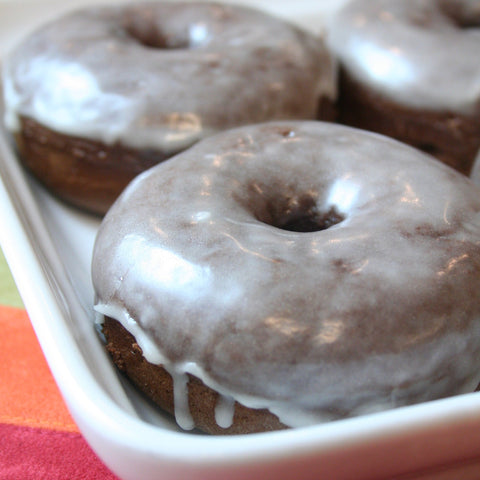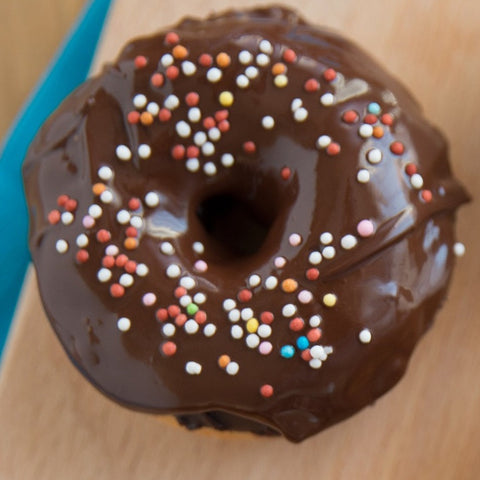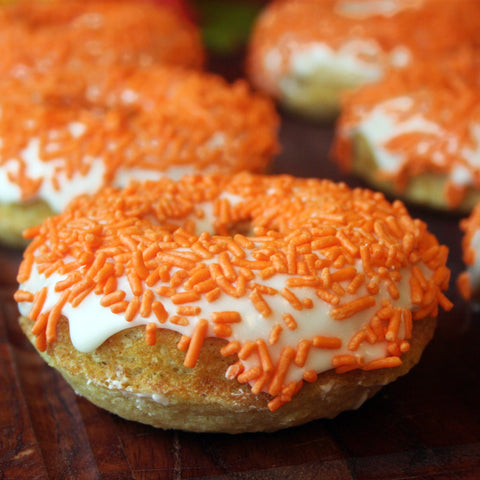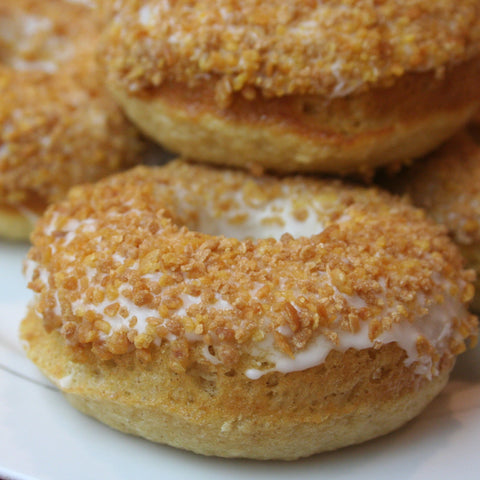 Norpro
Nonstick Deluxe Baked Donut Pan
$20.99
$25.99
you save $5.00
6 mold baked donut pan.
Nonstick finish--easy to clean.
Recipes are included.
Heavy-duty professional construction.
Six different donut mixes are available.
Just fill and bake--like muffins. 
This is a baked donut pan. If you can make muffins, you can make donuts--in the oven!
This is like having a donut shop in your kitchen, a better donut shop. No more fatty donuts.
Make the donuts you love when you want them for less money. These are luscious!
What others say!
"My husband came home from work and said, "Those don't look like homemade donuts to me. " He ate three before dinner."--Sarah
"They were so flavorful and soft and so easy to make. I bought more."--Helen H.
"They were very flavorful and a hit with the whole family. Everything about this mix was high-quality."--H. Rice
"So easy and soooo delicious! Better than the local donut shop! They are rich but not so rich you can't eat just one!"--Liz Berletson
"The double chocolate glazed donuts are wonderful. They are rich chocolate cake donuts with a beautiful smooth chocolate glaze. "--Patricia Fiedel
"These are excellent donuts. Lite, fluffy, and the topping has a nice crunch to it. Highly recommended."--Ken Brewer
Make healthier donuts the easy way and avoid the grease of frying. It's fun to make donuts without deep frying. Just fill the pan and bake. If you can make muffins, you can make donuts. And baked donuts are almost fat-free. Both the recipes and our mixes are low-fat.
Use either our mixes or the included recipes. You'll have great-looking donuts the easy way and without the expense, mess, and fat from frying. They'll look like they came from the store and taste better. Impress your family and friends.
Try our baked donut mixes to make great donuts at a great price. Each mix makes 12 donuts.
Choose from the following deluxe donut mixes:
You can find these mixes in the donut mix category.
How baked donuts work:

It's nice to know how baked donuts work. Nearly all donuts are fried. Deep-fat frying makes the outer layer crispy and gives us the texture that we love in donuts. It also adds fat.
Baked donuts rely on the low-fat batter to create crispy donuts--fat-rich batters will not create crispy donuts. The heat of the oven and a dark pan that absorbs heat tend to make the outer layer of the donuts crispy. While baked donuts will never be as crispy as deep-fried, they are still delightful with much less fat. And you don't have to break out the deep fryer and buy a gallon of oil.
Delight your family and impress your friends with baked donuts.
Donuts
Made the chocolate glazed donuts for a friends birthday.
They were a hit. The pan is amazing so easy to use and love the fact no frying. Thank you for all your great products.
It is a good pan
I will keep the pan and bake other goods such as biscuits etc.
No More Donut stores for us..
Pan is amazing. Donuts came out perfect and fun to make...easy clean up...
Review
I have to say I was skeptical in purchasing the pan and doughtnut mix, but I always wanted to try it. To my delight and amazement, the doughnuts I baked actually came out looking like the picture on the package, and tasted wonderful! I got the cherry almond mix, and am looking forward to trying the rest of the mixes. Thank you for having so many wonderful products!
Review
This is the most wonderful pan easy to use the mixes are great and best of all my husband (who has high colesterol) can finally eat donuts. Thank you Prepared Pantry