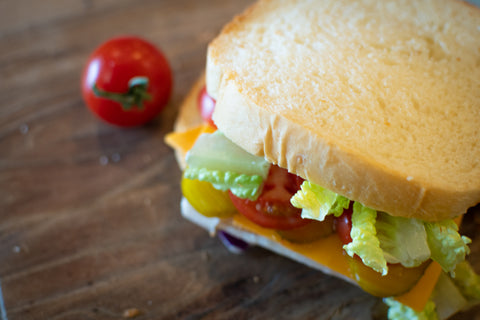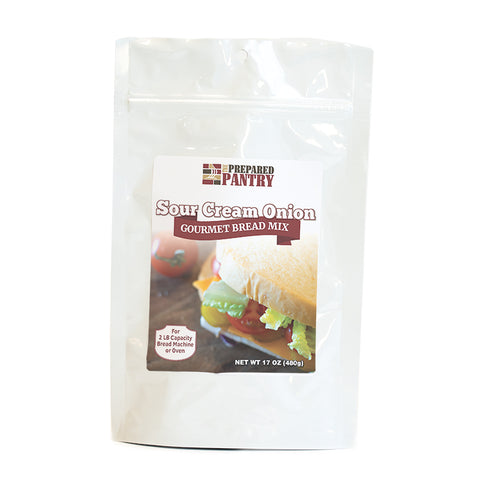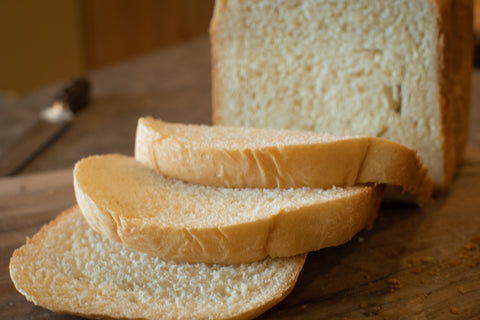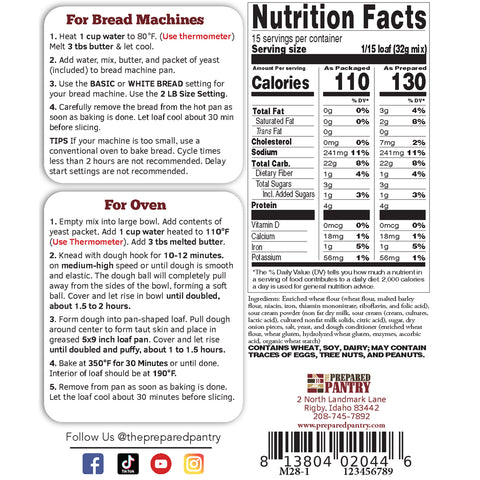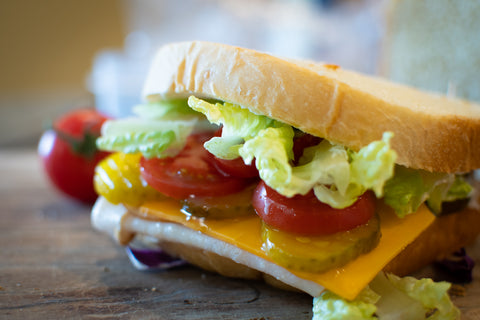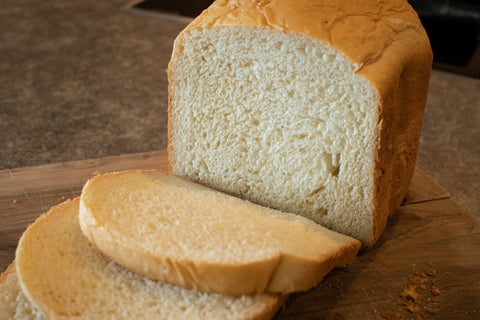 The Prepared Pantry
Sour Cream Onion Gourmet Bread Mix
Make this with your bread machine, stand-type mixer, or by hand.
Frequently Asked Questions
This bread is better than you expect--definitely worth a try.  See how many people say this is their "absolute favorite" mix.

"I don't like sour cream. I don't like onions. BUT, I Love this bread. I received this mix as a gift and made it so that it doesn't go to waste. Now, I'm looking to buy more. You can't taste the sour cream. Better than an onion bagel and much softer. Seriously, a great loaf of bread. This is what friends are for!!"  Mongo627
"OMG, I was a little skeptical but decided to try it, and glad I did. My Husband thinks this is definitely a keeper. Flavor and texture are the best. I'll be buying this again. So happy I found Prepared Pantry."  

 
This is simply a refined white bread--the sour cream makes a little moister with a nice, tight crumb.  The onions give it just enough flavor.
"My absolute favorite bread. The taste of this bread is wonderful. And the smell of it baking is divine."  Patricia Robinson
"Heavenly. This mix is pure heaven! The taste of onion is just right, not too strong, and just enough to know it is clearly onion. It smelled so yummy as it baked. This will make the perfect "bun" for our homemade burgers for dinner tonight!"
"The BEST loaf here. We are huge fans of this mix!! Beyond the phenomenal yummy taste, the smell it gives the house when it's cooking is amazing. We've used this for sandwiches, toads in the whole breakfast, and even slathered with garlic butter for a quick garlic bread. Hoping and praying this one never goes out of stock!"  J
"Ridiculously amazing. The bread is packed with flavor, with a very soft center with an amazing crust. . . . it makes great sandwiches and toasts up magnificently well."  Rob Waters

With reviews like these, give it a try. If you don't love it, we'll give you your money back.
Makes a large loaf--nearly two pounds--of flavorful homemade bread
SAF yeast packet included!
Made with real sour cream and sweet onions
Makes perfect bread in all popular 1 1/2 to 2-pound bread machines--or in the oven.
Sour Cream Onion Gourmet Bread Mix
Sour cream onion bread mix
My husband and I didn't really care for it. Don't plan to buy again.
Sour cream onion bread
Outstanding flavors. We love it.
Sour Cream Onion Gourmet Bread Mix is our absolute favorite
We always order 3 or 4 loafs of this bread when we are restocking our pantry. The taste (and smell) are divine! The two of us each a slice as soon as the loaf is cool enough to slice.