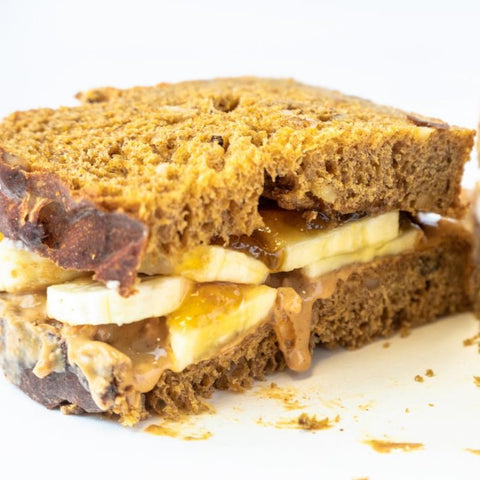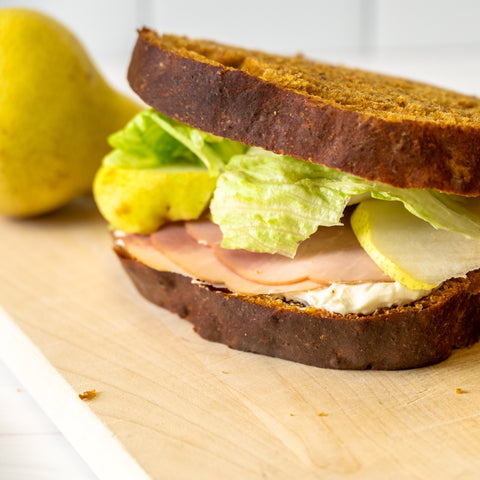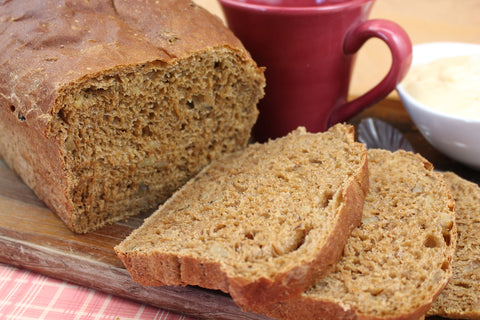 The Prepared Pantry
Pumpkin Walnut Bread Mix
Make this with your bread machine, stand-type mixer, or by hand.
Frequently Asked Questions
You've never tasted a bread like this before!
I love breads. I really love pumpkin walnut bread!
This is not a sweet bread--like banana bread. It's a yeast bread. I love it just the way it is.
You can do everything with it. It makes fabulous French toast. You can make dinner rolls. If you really want to delight your family, make cinnamon rolls. Or make a simple loaf and a cream cheese spread flavored with your family's favorite jam.
That's hero stuff.
This package contains one bread mix to make a large loaf of nearly two pounds.
An SAF yeast packet is enclosed. You provide only water and melted butter.
Directions are included.
Can be baked in a bread machine or in the oven.
Baker's Notes
This bread works fine in a bread machine but we've usually made it in the oven. If you let it rise, it will make an enormous loaf.
The round loaves were made in 9-inch cake pans. The sweet rolls were made with apple filling and a cream cheese frosting. They are incredibly good!
Amazing!
So far, this is our favorite bread machine bread of all times! Generous amount of walnuts and perfectly spiced!
Still love love love your company and will still buy there
Even though i was dissappointed with the Pumpkin walnut bread , i still love love your company products and will still buy the bread cookies cinnamon chips at prepared pantry
Pumpkin Walnut Bread
I love pumpkin anything. This bread had hints of molasses and brown sugar with my favorite fall spices: cinnamon, nutmeg and allspice. It baked beautifully in my bread machine. Will definitely bake more of this bread. Loved the slice with whipped cream cheese.
Pumpkin walnut bread
It is a flavorful bread. I enjoyed it but some in family were not as enthusiastic as other flavors. I love pumpkin anything.
Bruno
I love the pumpkin walnut bread Very tasteful will buy again