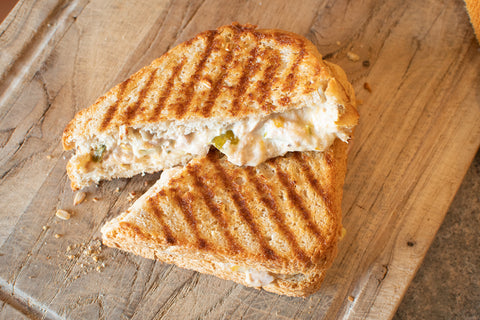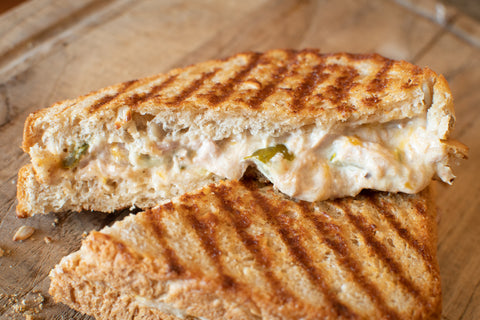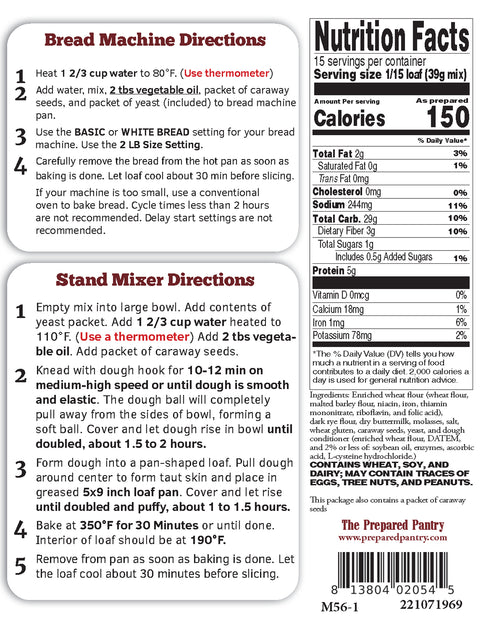 The Prepared Pantry
Deli-Style Rye Bread Mix
Make this with your bread machine, stand-type mixer, or by hand.
Frequently Asked Questions
Mild rye flavor
Moist, soft and chewy
Perfect for toast or grilled sandwiches
High Quality SAF yeast packet included
Directions for bread machine or easy oven loaves
If you like rye bread or great sandwiches on hearty bread, you'll love this bread. Rye bread's range from light and airy like our American White Rye to dark and dense like our Black Russian Pumpernickel.
If you are looking for the perfect bread that toasts up wonderfully for grilled sandwiches or toast.
Best of all, this rye bread is moist, unlike many other rye breads available.
"This was much better than I expected! Most other rye bread I've had are at best so so and a bit dry. This was perfect, great taste, not dry. Perfect. Will continue to order it and already have. Great for sandwiches and toast." -Sheila Stuart
wonderful!
So flavorful. I have yet to be disappointed by your bread mixes.. The yeast always rises perfect.
Whoops
Your products are great but you got my order mixed up with someone else's. Ordered flours not mixes
Always a pleasure to place an order
The Fall is when we really enjoy the baking and enjoying these breads