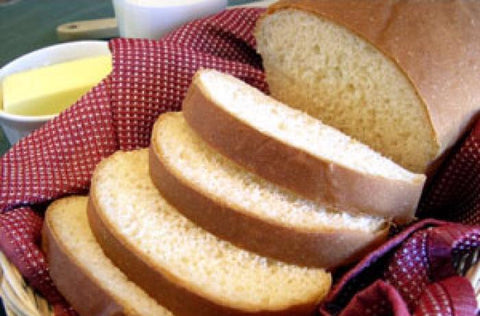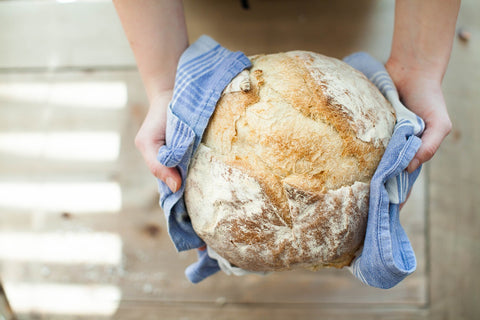 The Prepared Pantry
Summit Dough Enhancer 12oz
This dough enhancer makes taller, better loaves.
A new generation of dough enhancers
Guaranteed to make your bread better
Designed to make your bread taller and lighter 
May extend bread shelf life
May improve the crust and the taste
12 oz. yields an estimated 110 teaspoons
Use 1 to 3 teaspoons per loaf
We use a dough enhancer with every bread or roll mix. It makes for lighter, taller, better loaves and rolls.
Dough enhancers make better bread. Guaranteed. Sometimes, it's another inch in height.  Sometimes, it's more dramatic than that, depending on your recipe and how much you use.  Sometimes, your bread is taller, tastes better, and has a crackly artisan crust.
But we guarantee it's better. Money back. We know. We use dough enhancers in every mix.
See "The Miracle of Bread" to learn how bread works and how dough enhancers make for better breads.
What's in a name?

If you drive up the Big Lost River valley, past the little town of Mackay, you'll come to Trail Creek Road. Turn there and drive to the summit.  There, the world changes.  The Big Lost Valley is lonely, and the road to the summit is civilized.  You're driving across open hills and through dense forest. It's peaceful.
At the summit, there is a sign, "Caution. One lane road with turnouts." The road dives through a deep canyon lined with cliffs. When you get to bottom, you're in Sun Valley—right downtown Sun Valley. It's a very different world than the open spaces of "the Big Lost".
How's that for the name of a dough enhancer intended to make your loaves taller?
Ingredients: Enriched wheat flour (wheat flour, malted barley flour, niacin, iron, thiamin mononitrate, riboflavin, folic acid) and enzymes.