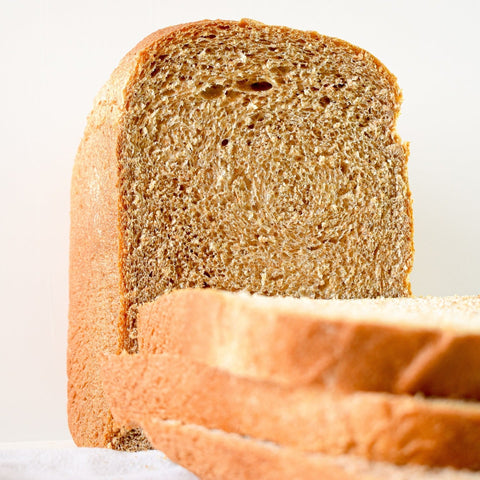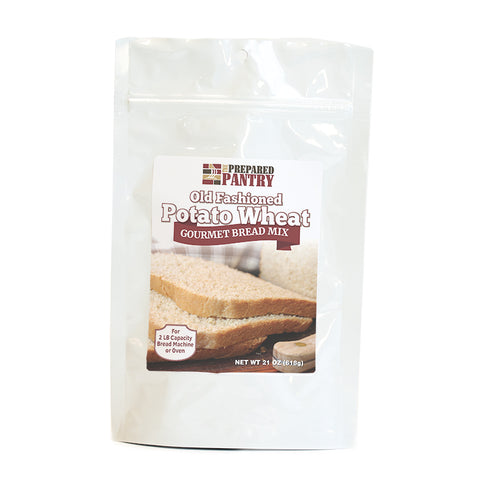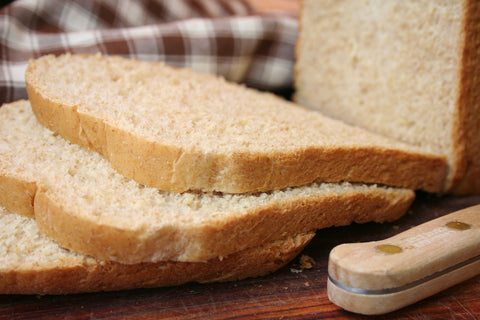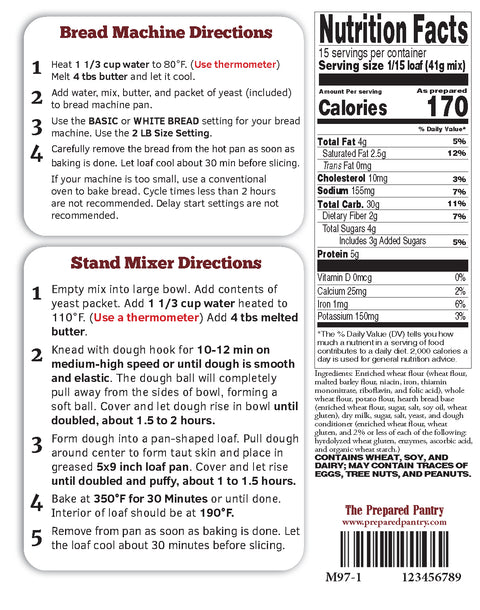 The Prepared Pantry
Old Fashioned Potato Wheat Bread Machine or Oven Mix
Make this with your bread machine, stand-type mixer, or by hand.
Frequently Asked Questions
Life's too short not to explore the wonderful world of breads!
Potatoes grow well in a cool climate and in well-drained soils. They are particularly well suited to Ireland where ingenious cooks incorporate potatoes into everything from breads to soups. Potatoes add a mild, tangy flavor to bread, almost like sourdough. Potatoes also keep the bread moist and soft.
This Irish bread, from the Summerhill region of Meath, is made with plenty of potato flour and stone-ground whole wheat. It is particularly moist and flavorful, especially for a whole wheat bread. It has a very smooth texture. This is a great, healthy bread to serve your family.
Makes a 1 1/2 pound sized loaf
SAF gourmet yeast packet inside.
Directions and tips for perfect bread are included. You can make this bread in your bread machine, by hand, or with a stand-type mixer.
This is a very versatile everyday bread. The oats make this a little moister and a little chewier than other breads.
Wonderful
We have made at least one of those we ordered. Haven't found one we didn't love. DILL RYE is fantastic.
Must Have
Family loves this bread. Great for sandwiches or just with butter and jam. Definitely going to get more.
Moist, tasty bread
We love this bread and will be buying more!
Old Fashioned Potato Wheat Bread Machine or Oven Mix