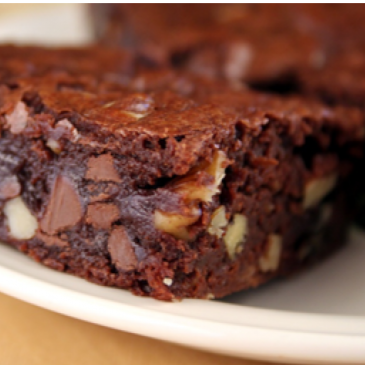 The Prepared Pantry
Southern Style Thick and Chewy Brownies With Pecans
They are delicious and easy. Just add water, mix, and bake.
They are delicious and easy. Just add water, mix and bake. They are over an inch thick. If you want a thick, very chocolate brownie with lots of pecans, try these. The eggs are in the mix so these are quick and easy and you save money on the eggs.
Makes a 9 x 9 pan of very thick brownies or a larger pan of thinner brownies.
Southern Style Thick and Chewy Brownies With Pecans
These brownies were incredible. Chocolate and pecan was in every bite. The chocolate was just the right, dark, but not bitter. They were soft and melted in my mouth, brownie after brownie. I order more and am anxious to bake them again. I do need a crowd however, so I don't devour all of them myself.
Nevada Nettie
These brownies were very good
Stress relief
Nothing better to relieve my stress than rich, gooey, fudge chocolate brownie! I love this mix. Easy to make and delicious. I would share a bite but hurry before it's gone!
Thick and Chewy Brownies
These did not work well - the tol half was ok but the bottom on both was hard as a rock snd very glassy - perhaps something to fo with the high altitude in our area - Colorado - unfortunately will not buy again.