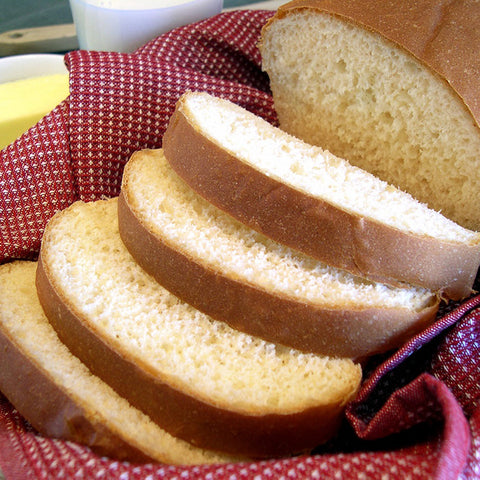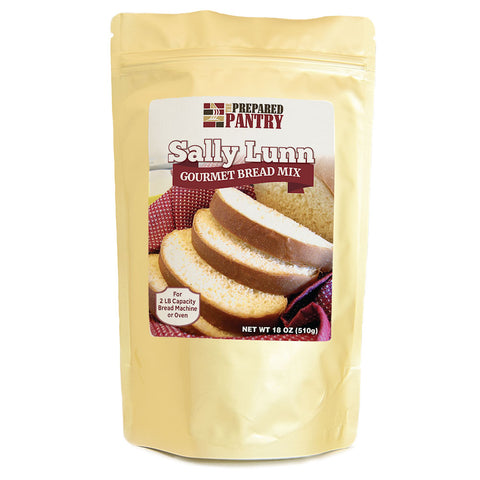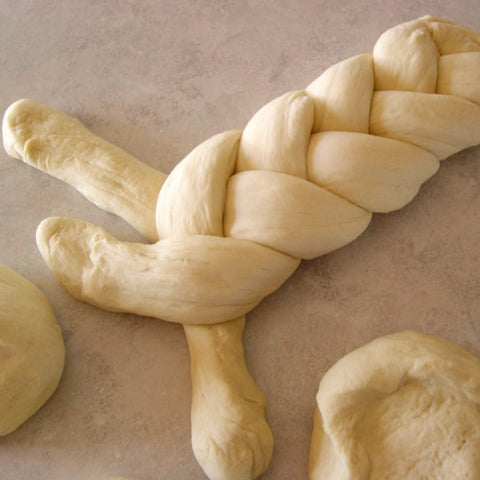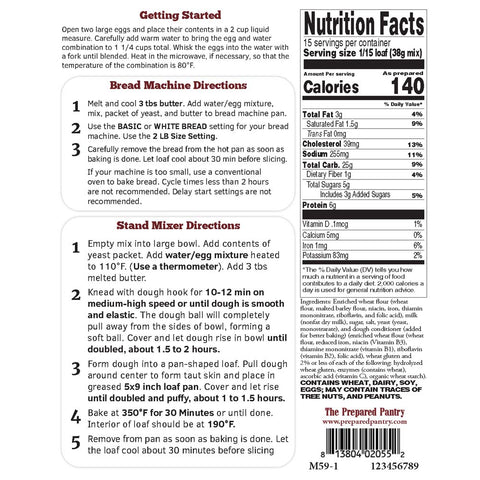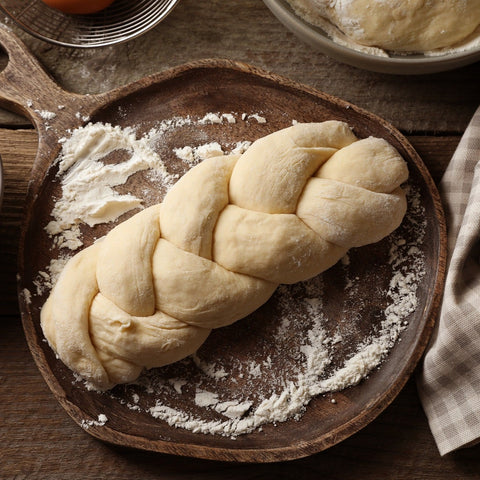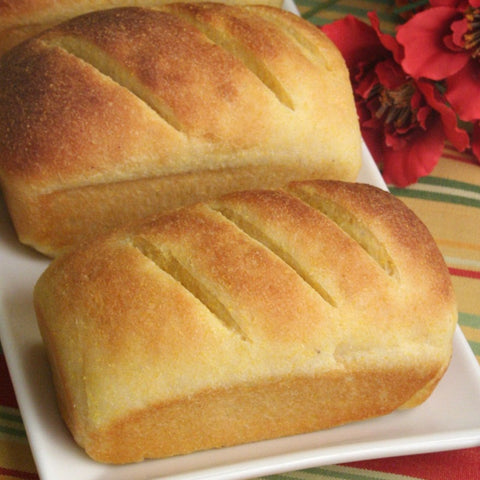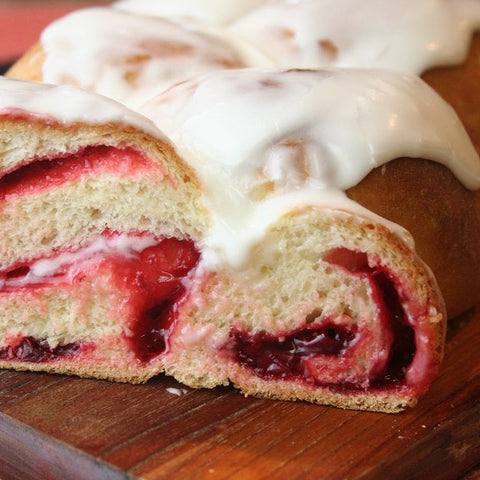 The Prepared Pantry
Sally Lunn Bread Mix
Make this with your bread machine, stand-type mixer, or by hand.
Frequently Asked Questions
This bread mix contains milk
Famous Sally Lunn English bread.
You add two fresh eggs
Makes a loaf (contains milk)
This bread mix can be made in your bread machine or baked in your oven.
SAF Gourmet Yeast packets are included.
Sally Lunn was a pastry baker in old Bath, England, in the 1680's. She ran a refreshment house there in Bath and served this light, egg-rich bread to her guests. And now you can make your own Sally Lunn Bread. This unique bread mix calls for fresh eggs. We've added loads of sweet milk for a tender, eggy bread that your family will love. 
"Lovely bread. This is a great bread for breakfast or French toast or sandwiches."  Dawn
 "While it took a little more prep, this bread has a marvelous taste and texture!"  

 
"True English and FAMOUS Sally Lunn Bread! I have always heard about the old Sally Lunn rolls from England. This bread is exactly what I expected!"  

 
"This bread is FABULOUS. Every mix I have tried from Prepared Pantry is outstanding but this is my favorite and all my friends love it too. If you try nothing else please try this one." 

Jeanette
It's better than most sandwich breads. The extra milk and eggs make it better.
We guarantee that you will enjoy your bread mix. You'll love this bread for breakfast, as a sandwich, or as a delightful snack.

SALLY LUNN BREAD
TASTES GREAT! has become my favorite bread
Sally Lund bread mix
Very nice, reminds me of a brioche. Mix was easy to prepare, slices very nicely
Good bread
Makes a good sandwich bread.
Made this my husband loved it
The best bread
I love Sally Lunn bread!!!! It is delicious toasted and I have it for
breakfast. I am new to Perfect Pantry so I am trying all the different
breads you have and I have not been disappointed. I have just
tried Cranberry Walnut bread and it is also fantastic. My grandchildren
love Perfect Pantry White especially when it is just coming out of
the bread machine!!!!