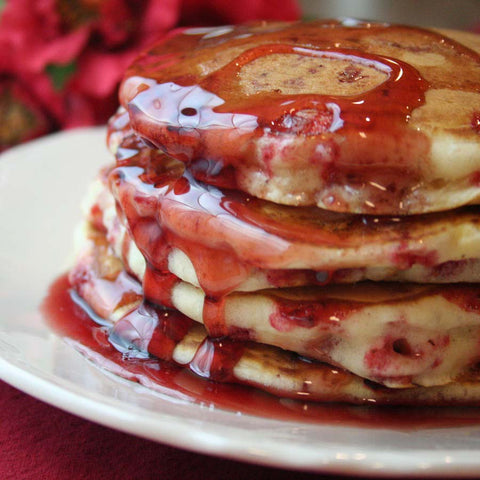 The Prepared Pantry
Raspberry Sour Cream Pancake Mix (Family Size 32 oz.)
What makes these so good? Why are they our bestselling pancakes?
Easy to prepare. Just add water
Light and fluffy pancakes
Loaded with raspberry bits that melt on the griddle for splashes of crimson
A bright raspberry flavor for intense raspberry-flavored pancakes
A touch of sour cream to add tartness to the sweet-flavored pancakes.
The combination of the three makes for fabulous pancakes. The fresh raspberry taste stands out even when your pancakes are drenched in syrup.
My Favorite
Not too sweet, but fluffy and delicious, makes this my favorite from Prepared Pantry. The scone mixes are a close second. Honestly, everything is wonderful from this store.
Great for waffles
I prepared Belgian waffles with this mix. They were topped with fresh raspberries and light whipped cream. Everyone in the family enjoyed them!
We love them
I have bought the raspberry sour cream pancake mix several times and they are delicious. I mostly make waffles with it. Thank you for making such a wonderful product.
Very Good - have shared with friends and family and all really like them.