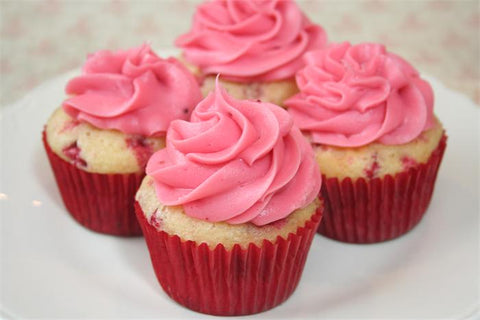 The Prepared Pantry
Raspberry Cream Cheese Frosting Mix
Quick and Easy Frosting
You add one eight-ounce package of cream cheese and a teaspoon of water and beat. You can pipe this frosting or spread it. It's the perfect color of pink and has a ton of raspberry flavor. The cream cheese makes this a rich, luxuriant frosting.
This makes a quick and easy, pretty and luscious cream cheese frosting.
Review
I love to shop with you because all the products I have received are top rate in my book. From the loaves of bread, that come out delicious, to the chicken gravy that is the most delicious I have ever used, your products do you proud. I have bought your products for many years and never had any that were not great. I know I can find different loaves of bread to use in my new bread maker and plenty of spices and frostings for my baking. Thank you for all that you do!