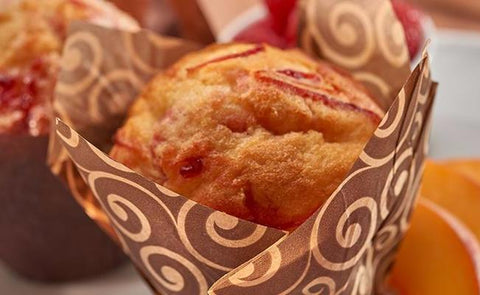 Dawn Foods
Professional Apricot Pastry and Dessert Filling
You'll love this luscious apricot dessert and pastry filling!
Great professional pastry filling to fill pastries, donuts, and crepes.
Wonderful filling for layered cakes.
Use it as a dessert topping.
Large 2-pound size fills many donuts or pastries, nearly twice the size of most canned fillings.
This pastry filling is more intense with more flavor than pie fillings. It balances better with pastries or donuts. It is perfect for turnovers.
The unique packaging is made for bakers. Snip the corner and add a decorating tip for filling donuts or cupcakes or just squeeze a squiggle where needed. Roll up the end and store the remainder in the refrigerator.
These are made for professional bakers and are much better than those found in stores. Use this professional dessert filling for pastries, donuts, and crepes.
Possible Error
I ordered all apricot pastery filling as indicated, however I received one of the items as a peach filling and not apricot. I had irderd all apricot in this order. When I brought this to the attention of Prepared Pantry I was told that I had ordered a peach filling. I was not given any other options at that time. Was not very happy with that decision.
Sincerely,
Michael Rogala.