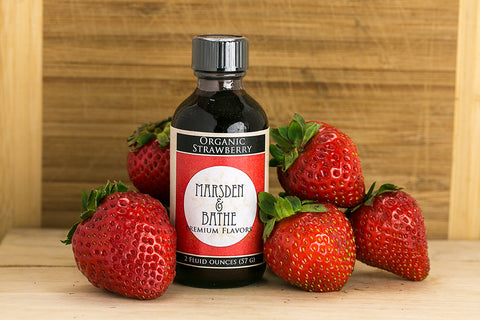 The Prepared Pantry
Marsden & Bathe Strawberry Flavor 2 oz
Add this lush strawberry flavor to your pantry.
This is an organic flavor and runs very true. Use it in everything from cakes to shakes. We use it to flavor whipped cream such as in the strawberry blondies, or to flavor frosting for strawberry cupcakes.
Try this natural organic strawberry flavor. We bet you'll love it!