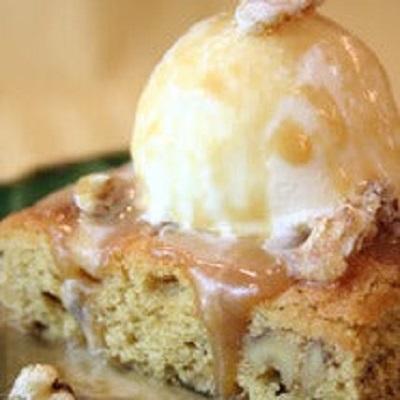 The Prepared Pantry
Maple Nut Blondie Mix
$4.99
$7.89
you save $2.90
These are better than at the restaurant
We were in a famous restaurant and ordered dessert--a blondie and a scoop of ice cream topped with a buttery sauce. It was so good, we ordered another and wondered, "Could we make this into a mix?" It took us six months but we think this is even better.
Our testers loved it. So did everyone that came through while we were working on it--salespeople, delivery drivers, and of course, our crew. Over and over, we had to explain, " It's not for sale yet."
We guarantee that you'll love this, too.
This mix makes enough for a 9x13-inch pan and a package of nuts to complete your dessert. All you add is butter, water, and eggs. It does not include ice cream.
We also recommend serving it with our Butter Rum Syrup Mix.
Ingredients: Brown sugar (sugar, invert sugar, canemolasses), enriched wheat flour (wheat flour, malted barley flour, niacin, iron, thiamin mononitrate, riboflavin, and folic acid), walnuts, milk (nonfat dry milk), cornstarch, natural and artificial flavors, leavening, and salt. This mix contains wheat, tree nuts, and dairy products and may include traces of soy or eggs and may have been produced with equipment that processes peanuts.