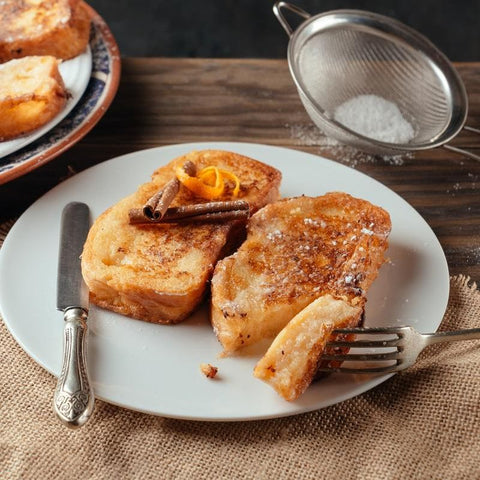 The Prepared Pantry
Extra Select Korintje Cassia Cinnamon 4 oz. (A Buyer's Guide to Cinnamon)
Nothing makes a magical difference in your baking like really good cinnamon!
Great cinnamon, like great chocolate, will transform your baking. A good Korintje Cassia cinnamon will be spicy-sweet and smooth--not astringent with a chemical taste like some others. This is an especially rich, smooth, complex cinnamon. This is so smooth that you can taste it with your finger and it will be spicy-pleasant, not sweet but not biting.
It is the volatile oils that give cinnamon a pleasant taste. This has a higher volatile oil concentration that holds up especially well in baking for a more intense cinnamon flavor. It has a very fine grind with woodsy, floral tones. Because it is slowly and carefully processed and is high in volatile oils, it's better than cinnamon.
Because this is better cinnamon. it will make your cookies, desserts, and bread better. This is a great product. Give it a try.
Net weight, 4 ounces.
This is a great buy! Four ounces is a lot of cinnamon--about 40 teaspoons.
Ingredients: cinnamon. This product is packaged with equipment that is used in the production of baking mixes and may contain traces of soy, dairy, wheat, eggs, peanuts and tree nuts.
Cassia Cinnamon
This cinnamon has a little sweeter taste than regular cinnamon. I use it on my special desserts to take places.
Good!
I liked it as it does well in my baking recipes, but for sprinkling on items, I like Saigon Cinnamon better,
great
the best cinnamon i have ever used!!!!