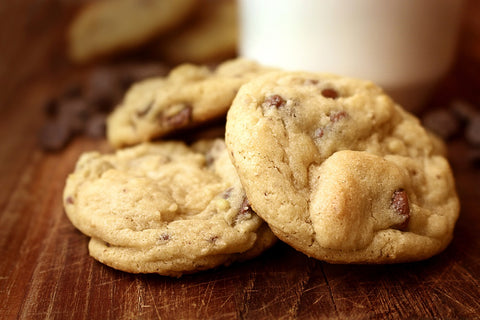 The Prepared Pantry
Dad's Cinnamon Bun Soft Pudding Cookies
These cookies taste like a cinnamon bun! Delightful!
Makes soft, moist cookies that everyone loves
A scoop of vanilla custard pudding in every batch
Each mix makes 36 nice-sized cookies using a 1 3/8-inch scoop
Loaded with bright bursts of cinnamon chips
Each mix weighs 24 ounces and makes 36 cookies.
Pudding cookies
Wonderful taste, easy directions. Thanks
Great cookie
Everyone who had one loved them but there was something in them that gave me food poisoning. Probably the barley but not sure. Everyone else that ate them had no problem. Even sent a bunch home with other people. Tasted great the first time down.
Love your products, but I think your shipping costs are a little high. I haven't tried the cinnamon bun cookies yet, but looking forward to them. I baked one of your breads today and it's delicious.
Wish you had your retail store open.