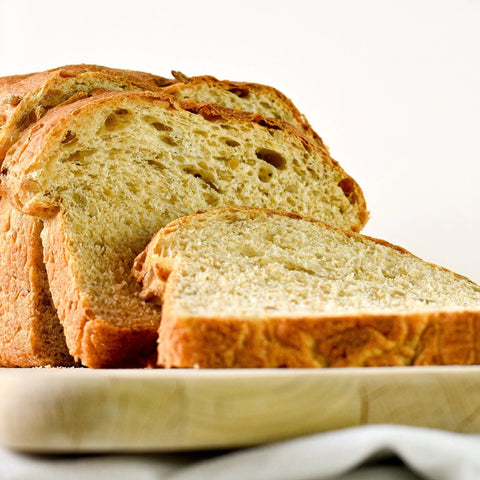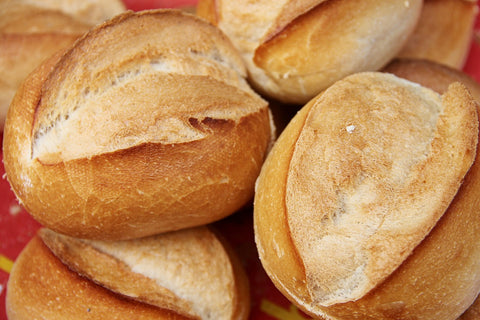 The Prepared Pantry
Centennial Dough Enhancer 12oz
This dough enhancer makes taller, better loaves.
One of a new generation of dough enhancers
Guaranteed to make your bread better
Designed to make your bread taller and lighter 
May extend bread shelf life
May improve the crust and the taste
12 oz. yields an estimated 110 teaspoons
Use 1 to 3 teaspoons per loaf
We use a dough enhancer with every bread or roll mix. It makes for lighter, taller, better loaves and rolls.
Dough enhancers make better bread. Guaranteed. Sometimes, it's another inch in height.  Sometimes, it's more dramatic than that, depending on your recipe and how much you use.  Sometimes, your bread is taller, tastes better, and has a crackly artisan crust.
But we guarantee it's better. Money back. We know. We use dough enhancers in every mix.
See "The Miracle of Bread" to learn how bread works and how dough enhancers make fbreads better.
What's in a name?

Tucked behind the Continental Divide west of West Yellowstone, Montana, is Centennial Valley. It's a favorite place of ours, and we go there often.  It's high and remote, a gorgeous mountain valley. There are no paved roads in the valley. The Red Rocks Lake Wildlife Refuge is in the valley. In the east end of the Valley, is the Alaska Basin. Hellroaring Creek tumbles through the basin. It's the furthest source of the Mississippi/Missouri River complex.
We love the Centennial Valley. That's a fine name for a dough enhancer.
Ingredients: Wheat flour, diacetyl tartaric acid esters of mono- and diglycerides, dextrose, Contains 2% or less of the following: ascorbic acid, soybean oil, enzymes.