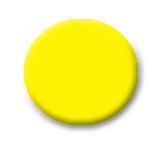 AmeriColor
AmeriColor Oil-Based Candy Color Yellow
These true, vivid colors will make your candies spectacular
 Try these bright oil colors instead of the liquids you buy from the store.  You will be amazed.  These are concentrated colors; just a drop from the easy-squeeze bottle will do.  And the colors are brighter and prettier than what you have seen before.  
Each bottle contains 2-ounce Oil Based Candy Color.
Even if you only occasionally make candy, you still use colors.  Now you can use more colors, easy colors without spending a lot of money.  Actually a bottle of these oil colors, costs less than the inexpensive liquids do in the stores.  And because they are concentrated, they will last much longer.