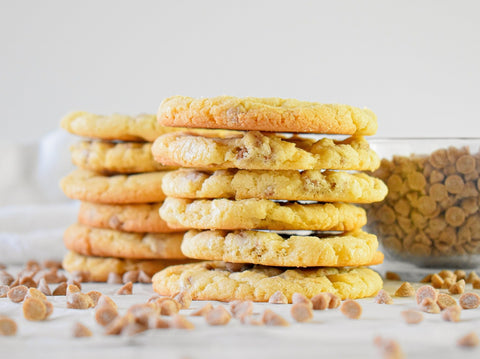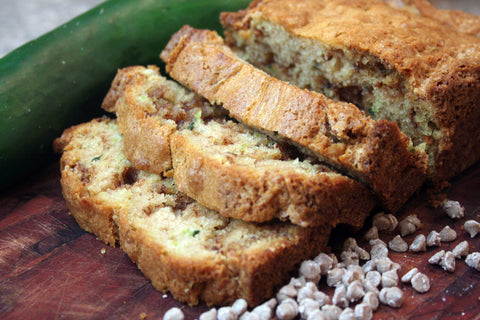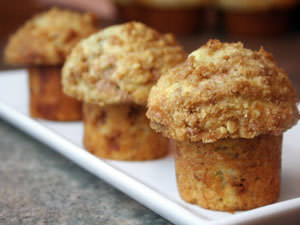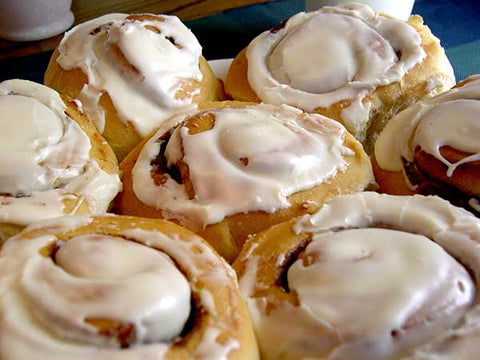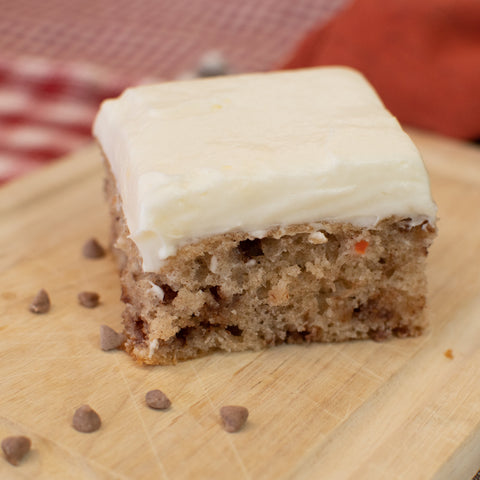 The Prepared Pantry
Cinnamon Chips, Reg. 11 oz.
This is your upgrade for tomorrow's pancakes or next week's cookies!
$5.99
$6.99
you save $1.00
This product may melt due to weather conditions during shipping. The Prepared Pantry is not liable for melted chips.
The magic of cinnamon chips!
Add cinnamon chips to your recipes-- pancakes, cookies, muffins, breads, and more.

Cinnamon chips, like chocolate chips, deliver a concentrated burst of flavor in every bite.
Improves anything that calls for cinnamon
Cinnamon chips are like magic! They make baking better. If it calls for cinnamon, add cinnamon chips. 
"Cinnamon chips are the best! I love to use cinnamon chips in banana bread, muffins, cakes, cookies, pancakes, and more! They make everything so much better!" Lucy C.
"Cinnamon Chips! I love them. I use them in cookies, muffins, and cupcakes. Thank you for having them."  Olivia H.
"I love using them in cookies, muffins, & sweet breads. They make wonderful French toast when I knead these chips in my bread."  Lori Durrant
Cinnamon chips will make your baking better! Guaranteed. Money back.
Favorite Recipes Using Cinnamon Chips
Cinnamon Chip Zucchini Bread.  This is a great recipe made better with cinnamon chips.
Five Ways to Make Carrot Cake with Cinnamon Chips.  Easy. You can make all five ways with a mix.  
Super Luscious Cinnamon Chip French Toast.  This is stuffed French toast. The filling is made with whipped cream cheese and cinnamon chips.
Cinnamon Chip Banana Muffins. Cinnamon chips make an amazing difference in banana bread and muffins.
Ten More Ways to Use Cinnamon Chips.  
How to Add Cinnamon Chips to
Your

Favorite Recipes

Use the following amounts to add them to breads, muffins, cookies, and pancakes. Always add them right at the end of the mixing or kneading process.

For pancakes, add 2/3 cup for each pound of pancake mix
For yeast breads, add 3/4 cup per loaf
For cookies, add 1 1/2 to 2 cups per 4 dozen batch
For muffins, add 1 cup per twelve muffins
For a sheet cake, add 1 to 1 1/2 cups per large cake
Add a little magic to your kitchen. See how much better baking can be.
Ingredients: Sugar, palm oil, cinnamon, non-fat dry milk, and soy lecithin (an emulsifier). This product contains soy, and dairy and may contain trace amounts of wheat, eggs, peanuts, or tree nuts.
Love them
Since I cannot have chocolate (which I dearly love) these cinnamon chips are a great substitute. And they are not easy to find in any of our local stores.
Love them!
First time user of cinnamon chips. I put them in my homemade sourdough bread and I will never make plain again! Thanks for the offer, or I probably wouldn't have tried them.
Amazing
I love cinnamon chips from prepared pantry. They add so much personality to everything that I add them to…everything from scones, banana and zucchini bread, Apple cake and pies, oatmeal cookies even snickerdoodles.
Best Cinnamon chips!
My family and friends really enjoy my cinnamon chip cookies. These are the best chips I have found for flavor. Great also in a cup of coffee per one of my friends!
Free with a $10 purchase Cinnamon Chips, Reg. 11 oz. Limit 1