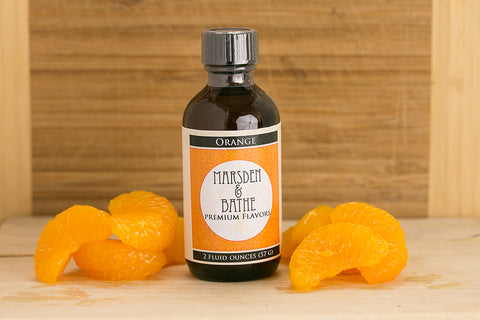 The Prepared Pantry
Marsden & Bathe Orange Flavor 2 oz
Add Bright, Tangy, Orange Flavor to Your Baking
Try this fresh, orange flavor. It runs very true to fresh oranges.
Add this bright, tangy, orange flavor to your pantry. We use it in both cookies and breads. Use it in everything from cakes to shakes.
Commercial strength natural and artificial flavor--more concentrated therefore more economical that "store" flavors.
Produced by a US company with over 100 years experience in flavors.
Comes in a dark glass bottle to protect the delicate flavors from light.
Marsden & Bathe Orange Flavor 2 oz