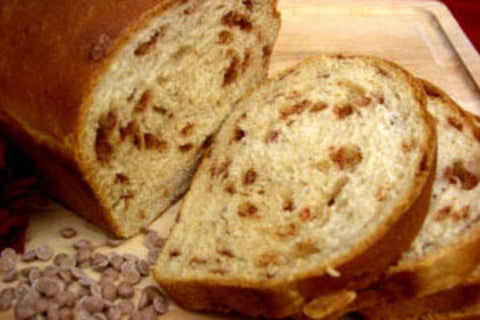 The Prepared Pantry
Sweet Cinnamon Chip Bread Mix (For oven use only)
Each mix makes two large homemade breads.
Discover this wonderful bread mix loaded with cinnamon bursts!
Here's the Cinnamon Burst Bread you have been waiting for. Your family and friends will be so impressed and nothing smells sweeter in your kitchen than the smell of fresh bread and cinnamon.
Complete instructions are included.
Make some today. Add this to your cart.
Very good
Takes some time to get ready but the end product is excellent
Absolutely awesome
Two loaves and so delicious!!!
Sweet Cinnamon Chip Bread
This is awesome!!!. Makes great french toast
sweet cinnamon chip bread
It was so delicious and actually pretty easy to make!!
Not too much cinnamon and was really good with a little cream cheese
Dear Gawd! This is ridiculous….
Seriously the best sweet bread ever.