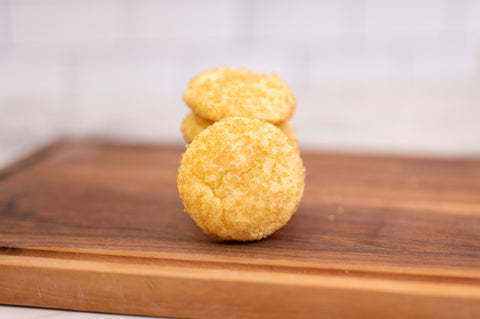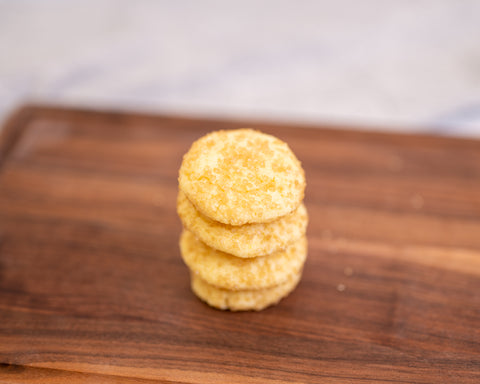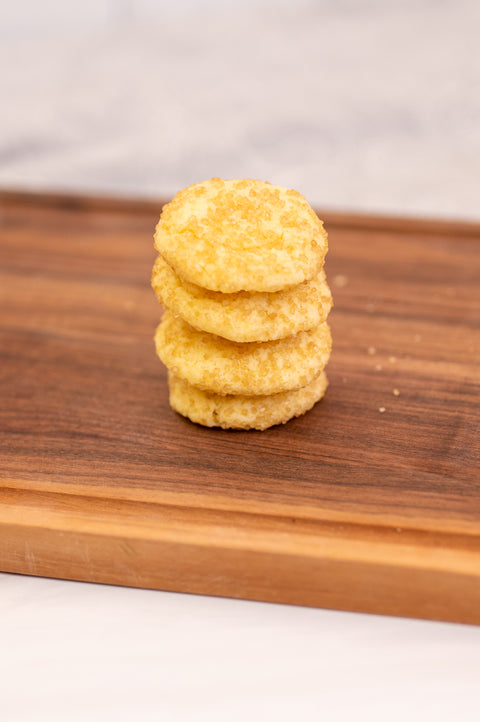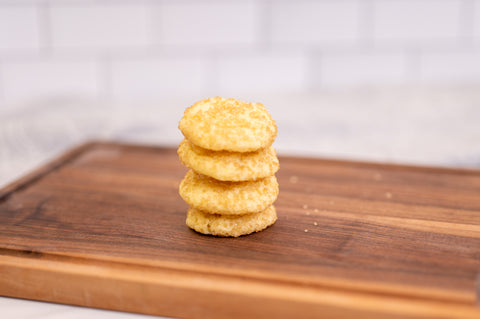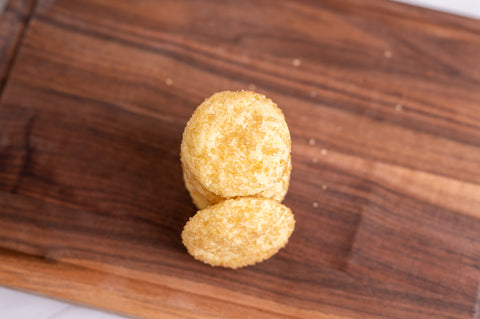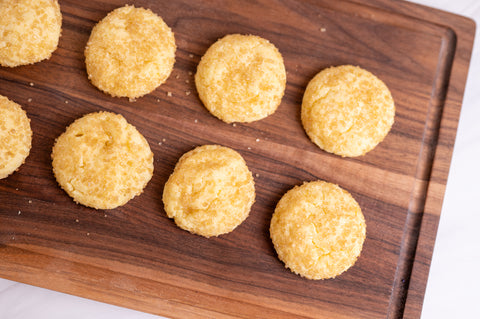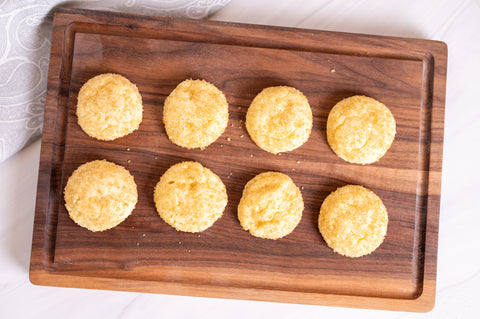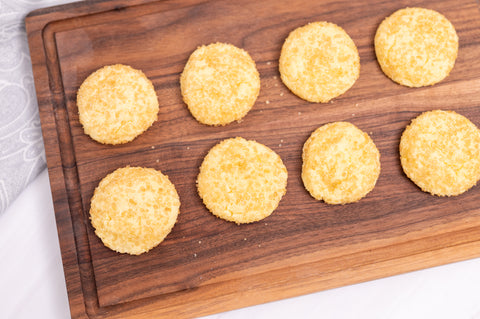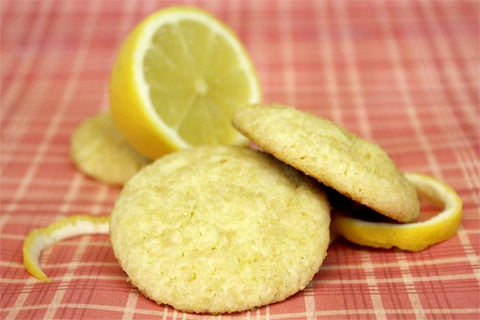 The Prepared Pantry
Lemon Whippersnappers Cookie Mix
Looks like a cookie. Tastes like a lemon bar.
These are intensely lemony cookies, the most lemony cookies you've ever tasted. You have to find a lemon bar to find something this lemony. If you love lemon pie and lemon bars, buy this cookie mix.
These cookies are soft on the inside and crunchy on the outside.
They are easy to make. Make them like snickerdoodles but roll them through the amber sugar crystals provided rather than cinnamon sugar.
Each mix makes about 36 cookies depending on the size you choose to make.
Try these lemon cookies. We guarantee that these will be the most lemon you've ever found in a cookie.
Lemon Whippersnappers Cookie Mix?
Truly lemony
Will definitely buy more lemon Cookies Whippersnapperx. Try lemon flavored and have several requests for me to bake more
Love the Lemon Whippersnapper cookie mix! In fact, love it so much I took the cookies to a church thing. So, they were quickly gone and folks were asking, "Did you bake these?" Proud of myself, I'd reply, "Yes I did!" (Not a lie, but not the whole story, either). Now, a few folks have asked for the recipe, and I guess I'm going to have to 'fess up!
A Lot of Lemon…
But, I could use even more. Love how they are soft in the middle and chewy on top.
Everything I have made is just wonderful. I will continue to buy from prepared pantry. My family always looks forward to what I'm going to bake next and everything is easy to make. Thank you